Reputable Roof Replacement Osseo MN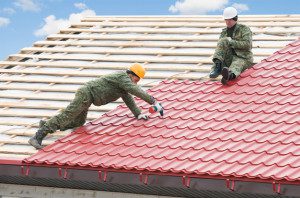 Perfect Exteriors has built a reputation that has endured over thirty years as the best contractor to call when you need roof replacement in Osseo, MN. No matter what type of roof your property has – traditional shingling, flat roof solutions, even metal or clay roofs, Perfect Exteriors stands ready and able to get the job done fast, at a very reasonable price.
Behind Our Roof Replacement Osseo MN Services
Let's take a look at a few of the reasons Perfect has been able to satisfy their customers so well:
Fast, Courteous Service – When you need roof replacement in Osseo, MN, you need it performed as quickly as possible so your family or business can get back to normal. Nobody can get your roof repaired more quickly than Perfect Exteriors.
Excellent Training – Perfect Exteriors takes ongoing training and certification more seriously than other contractors offering roof replacement in Osseo, MN. All of their workers are GAF Master Certified, and also fully bonded and insured.
Great Prices – What property owner doesn't like to save a bit of money? Perfect Exteriors offers more competitive pricing than any other roof replacement contractor in the area.
Call The Professional Roof Replacement Osseo MN
So when you need roof replacement in Osseo, MN, don't waste time – pick up the phone and call Perfect Exteriors. No other contractor has a better reputation for getting things done right, at a great price. visit Perfectexteriorsmn.com for more information about roof replacement Osseo MN.