Reputable Roof Replacement Minneapolis MN Company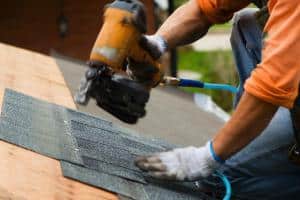 Minnesota has gone through a very brutal winter, and while this winter is not over yet, the days are coming to a close for the season. While winter haters will rejoice at the fact, winter is far from over, and this means many homeowners will need to reevaluate the strength of their roofs. With winter comes storms, snow, and hail, all common denominators that are attributed to roof damages, so it isn't too difficult to see why many will be forced to have roof inspections. If you want a top notch job performed for your roof, at a good price that is unbeatable by few, then it is time you check out Perfect Exteriors, the roof replacement Minneapolis MN company.
What Makes Roof Replacement Minneapolis MN Company Different From The Rest?
While Minneapolis has its fair share of roofers, none can come close to the expertise and superior knowledge that Perfect Exteriors brings to the roofing game. Perfect Exteriors values all of their customers, and instead of seeing their customers as money, they instead see them as people who need to be helped with their roofing needs. This ensures that the company truly cares about its customers, a fact that many companies pledge, but few can actually genuinely follow. Perfect Exteriors is a respectable company and more, as the company has customer interests at heart, as they do not look to deceive or cheat their customers out of their money. Perfect Exteriors deal with roof repairs and replacements, and they even offer a free estimate and inspection! The team is made up of knowledgeable experts who know what is necessary in dealing with roofs. You are getting the best in the business when you choose Perfect Exteriors, as the company has everything that it needs to qualify as an outstanding roofing company. The company has monthly specials, is fully bonded and licensed, and it is even accredited and recommended by Angie's List, and it has a stellar A+ on the Better Business Bureau's website. If you are desperately looking for a quality roofing company that serves Minneapolis, Minnesota, then do not look any further, as Perfect Exteriors has you covered. Whether you are looking for minor roof repairs or full blown roof replacements, chances are you will be covered by Perfect Exteriors, so call them today for an inspection! Remember, the inspection is free, so what do you have to lose?!
Call Us For Roof Replacement Minneapolis MN
For free inspection, call 763-271-8700 or visit Perfectexteriorsmn.com for more information about roof replacement Minneapolis MN.