The Roof Replacement Maple Grove MN Company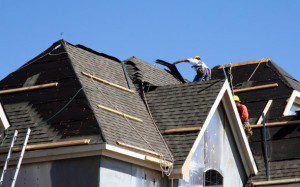 When you have a damaged roof, you will obviously opt for a roof replacement Maple Grove MN. Most homeowners do wait for a roof to be completely beyond repair to opt for a roof replacement but that is not a very wise move. There is albeit no reason to have a roof replacement when you have a perfectly healthy roof with no problems whatsoever. But if there are some problems and some considerable threats to your property and possessions then you must weigh in your options and decide if roof replacement in Maple Grove MN is your best choice.
To Avert Damages
The first reason why you must opt for roof replacement is to avert damages. When you have a leaky roof, an unstable roof or one that doesn't protect your property from weather extremes, you are inviting trouble. Water damage, mold growth and several other problems will be waiting to plague your property. You should not wait for these disasters to strike. If a roof inspection exercise highlights the need for roof replacement, you must go for it.
For Better Insulation
Roof replacement will immediately offer you better insulation. Contemporary roofs are much more resistive to weather extremes and can offer you better insulation. A worn out roof or one that is prone to damage and is not at its best health will never be able to provide you the kind of insulation you want.
Property Value Appreciation
One very rewarding benefit of roof replacement is that your property value will be subjected to appreciation. You may not be selling your property but you will always want its value to surge northwards.
We are an innovative roof replacement company in Maple Grove MN. We take a very objective look at your roof and property, inspect the structure, check out all its facets and then come up with the best roof replacement solution which will suit your budget and will meet your aesthetic preferences. We offer the finest roof replacement solutions in Maple Grove MN. Call us today at 763-271-8700 for a non-obligatory quote and you can schedule a consultation wherein we can visit your property and accordingly suggest the best solutions. If you wish, you can visit our office for an extensive discussion as well. Our consultations are free and our estimates are reasonable. At no point in time during our consultations would you have to be confined to our offer.
Contact The Roof Replacement Maple Grove MN
To schedule a free inspection, call our number or visit Perfectexteriorsmn.com for more info about roof replacement Maple Grove MN.