Perfect Exteriors: The Roof Replacement Elk River MN Company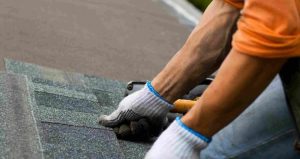 With February being halfway over, their are hopes for those in the midwest areas of the United States that winter is finally closing out for the year. While winter will still be prominent at least for another month, for those who look to a hopeful spring, the days couldn't come any quicker. Among the many worries that plague homeowners currently that pertain to this season, things like clearing out driveways, keeping the home warm, and other home related worries, many homeowners forget just how important a good roof is for their home. For many homeowners this winter is a jarring one, and if they delay replacing or repairing their roof, their home could be exposed to the harsh conditions outside. If you believe it is time for a roof repair or replacement, you may want to call the pros at Perfect Exteriors to help you out.
What Does Roof Replacement Elk River MN Company Provide?
Perfect Exteriors provides a range of services that deal with roof repairs and replacements. The company serves much of Minnesota, cities like Elk River, Monticello, and Brooklyn Park being some of the areas that the company services in Minnesota. Perfect Exteriors, the roof replacement Elk River MN company, is qualified in every sense of the word, and the company is fully licensed and bonded. It is recommended and accredited by the BBB (better business bureau) and Angie's List, as well as Master Elite. The company boasts a roster full of professionals and knowledgeable persons that know exactly what to do in dealing with customers and roofs. The company offers full replacements, as well as roof repairs, services that it has provided for an astounding 35 years! Perfect Exteriors uses eco friendly products also, and the company is very flexible and lenient on budget options and payment types. The company also offers a free inspection, as well as an estimate, so you are risking nothing when you are asking for a price estimate! The company also offers monthly specials, so it isn't too hard in finding a price cut for specified saving products. If you want the best possible care for your roof, it is time you call the professionals that are known as Perfect Exteriors for a truly amazing job. Don't push off any more projects because you feel like they are unimportant, as a weak roof can lead to major problems, so dont waste any more time! Act now!
Call Us For Roof Replacement Elk River MN
For free inspection, call 763-271-8700 or visit Perfectexteriorsmn.com for more information about roof replacement Elk River MN.