If Your Roof Is Shrinking, Contact Roof Replacement Contractor St. Michael MN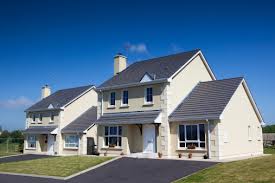 Roofing is designed to protect the interior and exterior of a home from the elements. In order to perform this job correctly, roofs are designed in a way to maintain the structural integrity and protection of a home, while keeping the elements out. The structure of a roof is primarily made from lumber, which is coated in a roof membrane, before having tiles or shingles installed over the surface.
Roof membrane, also known as ethylene propylene diene monomer (EPDM), is a resilient barrier when put up against harsh temperatures and ultraviolet light. This membrane is also resistant to punctures caused by any source. However, that doesn't mean that EPDM doesn't erode over time like other materials.
Roof membrane tends to shrink over time, which leads to cracks, ridges, splits and blisters that may appear on the shingles or tiles. Let's examine several reasons why this might happen.
EPDM Production and Installation
This type of membrane is available in a variety of different thicknesses, from your standard membrane to reinforced versions. However, EPDM shrinkage can occur due to a variety of different factors, the most common being the material, design or workmanship used to create the membrane.
Not only that, the installation of this membrane can influence how long it lasts within the roofing system. Due to this, you might want to ask questions about how this membrane may get installed if you're having a roof replacement contractor St. Michael MN company take on your roof replacement.
Material Resilience
When EPDM membrane sheets get manufactured, oil is added to a EPDM polymer and carbon black mixture in order to bind and process the ingredients together. this is what helps the membrane develop its physical properties. A weaker membrane may contain less oil or may have lost the oil that helps the membrane ingredients bond stronger; this reduces flexibility and may lead to shrinkage over time.
To avoid this, ask your roofers questions about the type of membrane they may use for your new roof. That way, you can know what membrane manufacturers use careful processes to create resilient roofing membranes.
Roofing Replacement Services That You Can Trust @ PerfectExteriorsMN.com
Perfect Exteriors has been bringing quality roofing services to the greater Twin Cities area for over thirty five years.
Call A Certified Roof Replacement Contractor St. Michael MN
As a GAF Certified insured and bonded roofing contractor company, we provide a full range of roofing services – roofing repair, roof replacement, roof restoration, window installation, siding and gutter installation and much more. If you need a licensed, qualified and excellent team of roofers to help, give us a call. Contact Perfect Exteriors, the certified roof replacement contractor St. Michael MN.