If You Have A Leaking Roof: Contact Roof Replacement Contractor Shakopee MN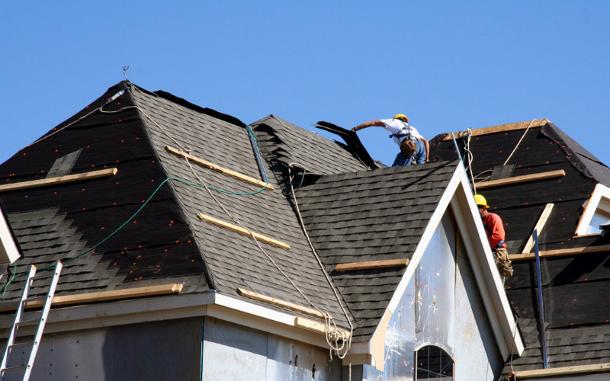 Roofs protect homes from the elements. However, a roofing system can't effectively protect a home if its underlying structural system is compromised by erosion, rotting or another unexpected structural damage. Water is the common culprit of unexpected structural damage, which can occur if water finds a way to slip inside the internal structure of a roofing system.
When a roof's exterior structure becomes compromised, water can easily slip inside of its underlying structures and eventually drip inside of a home. Leaks from a roof can seem uncomplicated, but leaving a roof leak untreated can eventually cause bigger problems in the future.
Roof leaks can pose safety issues, after all. Even the smallest leak can pose a safety hazard if left untreated. For that reason alone, it's important to get in touch with a local roof replacement contractor Shakopee MN company to see what might be the underlying problem behind the leak.
What to Know about Roof Leak Safety Issues
As mentioned, a leaky roof can turn into a dangerous roof fast if left untreated. The presence of a roof leak can pose various safety issues—even issues that you probably wouldn't expect. Let's take a look at a few.
Leaks Can Be Hazardous to Health
Water leaks can slip into a home's structural woodwork, soaking into the wood and surrounding materials. This dampened environment can foster mildew and mold growth over time, which can cause a variety of health problems. You can tell if there's rotting or mold behind a part of your ceiling if the area looks like a darkened stain and may feel soft to the touch.
Water = Fire Hazard
Water can pose a fire hazard in homes, mainly due to electrical wiring exposure. When water leaks into a home's internal structure, water can quickly flow into spaces where electrical wiring resides, usually located near the attic or the ceiling.
Before the leak gets worse, always turn off the electricity in the area where the leak resides. This precaution helps prevent fires and prevents power in the rest of the home from shorting out. Also, be sure to call an electrician to examine the area, so they can identify potential electrical problems before you call your roofers.
Roofing Replacement Services That You Can Trust @ PerfectExteriorsMN.com
Perfect Exteriors has been bringing quality roofing services to the greater Twin Cities area for over thirty five years.
Call The Certified Roof Replacement Contractor Shakopee MN
As a GAF Certified insured and bonded roofing contractor company, we provide a full range of roofing services – roofing repair, roof replacement, roof restoration, window installation, siding and gutter installation and much more. If you need a licensed, qualified and excellent team of roofers to help, give us a call. Contact Perfect Exteriors for for more information about roof replacement contractor Shakopee MN.