If Your Roof Is Sagging: Call Roof Replacement Contractor Osseo MN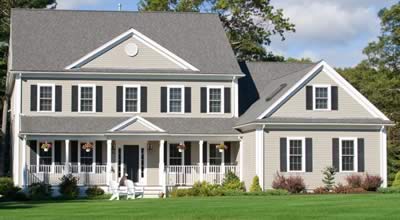 Roofs protect homes from the elements. However, a roofing system can't effectively protect a home if its underlying structural system is compromised by erosion, rotting or another unexpected roofing hazard.
When a roof's underlying structural system becomes compromised, it can start sagging inwards. This causes the exterior of the roof to look as if it's caved in; inside, the sagging can threaten to take out the interior structures, potentially breaking away into a hole that extends all the way inside the home.
Of course, no one wants a hole in their house. So, if you suspect that your roof may be sagging, get in touch with a qualified roof replacement contractor Osseo MN company as soon as possible.
What To Know If Your Roof's Sagging
While not so common, sagging roofs do tend to happen to homes that have been around for decades. After a while, the underlying structural system of their roof tends to weaken with age and break down. That's not the only reason why a roof may sag—here are a few more reasons explaining why a roof may sag.
Weakened ceiling beam-rafter connection
Ceiling beams, or ceiling joists, are long horizontally placed wood beams that run parallel to each other on the ceiling. They join building walls together, while also supporting the weight of the ceiling. Ceiling beams, particularly the ones situated on the second floor of a building, can also support a roof.
Together with rafters, ceiling beams help keep walls and the roof pushing the walls outwards, upholding the structure of the building. Both ceiling beams and rafters, however, can erode over time; after a long while, both can lose their strength, causing the roof to sag as they dip from the strain of the weight.
Lack of weight support
Roofs tend to sag when they can't support the weight bearing down on the roofing system. Heavy shingles, such as tile shingles, can cause the ceiling beam-rafter supports to sag from the excessive weight.
Weight from the elements can also cause a roof to sag. Snow, pooling water and debris bear down on roofing systems, causing the underlying supports to sag and, if moisture leaks into the underlying system, begin to rot.
Roofing Contractor Services That You Can Trust @ PerfectExteriorsMN.com
Perfect Exteriors has been bringing quality roofing services to the greater Twin Cities area for over thirty five years. As a GAF Certified insured and bonded roofing contractor company, we provide a full range of roofing services – roofing repair, roof replacement, roof restoration, window installation, siding and gutter installation and much more.
Need Roof Replacement Contractor Osseo MN? Call Us
If you need a licensed, qualified and excellent team of roofers to help, give us a call. Contact Perfect Exteriors for more information about roof replacement contractor Osseo MN.