Tough Roof Replacement Contractor Elk River MN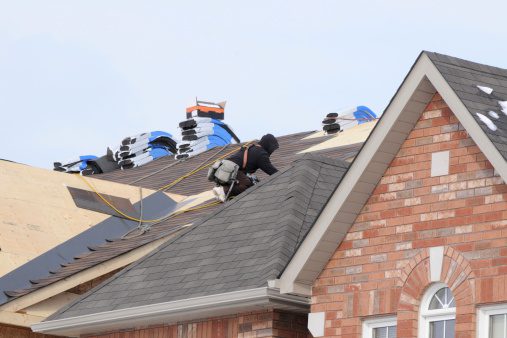 Elk River, MN now has an established and high quality roof replacement contractor servicing the area. Perfect Exteriors of Minnesota, a 35 year veteran of roofing repairs in Minnesota is now serving Elk River.   Locally owned and operated, Perfect Exteriors of Minnesota has been repairing roofs in the Twin Cities and surrounding areas for 35 years and knows how tough Minnesota weather is on roofs!
Elk River has long been a popular bedroom community to Minneapolis and now we are dedicated to providing big city services to this beautiful and historic Minnesota town.   We treat each home as if it were our own and know the importance of keeping your home safe. Roof repairs can be stressful and costly. Windstorms, fallen trees or ice buckling can all cause unexpected damage. Perfect Exteriors of Minnesota has years of experience working directly with insurance companies to take the hassle out of repairs and make each repair seamless.
We pride ourselves on being able to repair any roof using any material but more so we use the number one selling shingle in the country for most of our jobs due to the durability, warranty and ability to work with the Minnesota climate. The GAF Timberland HD is our best -selling series of asphalt shingles.
The Timberline HD shingle carries the Class A fire rating from Underwriters Laboratories which is the highest rating possible and is designed with Advanced Protection® technology to minimize the use of natural resources yet providing superior protection for your roof.   This system also used Dura Grip™ adhesive technology which seals each shingle securely even in winds up to 130 mph.
Having a good seal is a key component of a properly installed roof. This prevents wind and moisture from creeping underneath the shingle causing lifting and eventually leakage and damage. Using high quality products like the GAF Timberline HD keeps Minnesota weather from ruining roofs and causing repairs. The Timberline shingle comes with lifetime warranties and combined with our GAF Certified Master Elite Contractor status you can be assured your roof repair will be done correctly and meant to last.
Call Us Today For A Roof Replacement Contractor Elk River MN
Call today for a free roof inspection on your home in Elk River. Our friendly technicians will come do an inspection and give a free estimate for any repairs needed no matter how big or small. Customers are our number one priority and Elk River residents are our neighbors too! Visit Perfect Exteriors for more information about roof replacement contractor Elk River MN.