Tips To Know Before You Hire Roof Replacement Contractor Brooklyn Park MN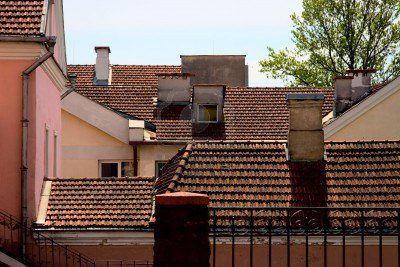 While an expensive home remodeling project, replacing your roof is the most important thing you can do for your home. A new roof helps effectively protect the interior and the exterior of a home, which can prevent structural problems that may affect the entire property.
If you have an old or eroding roof, it's time to consider investing in a roof replacement. Before you start looking into a roofing replacement company, check out these tips.
Hire quality roofers.
Roof replacement isn't an easy task. That's why it's important to hire licensed, qualified and insured roofers to take on your roof replacement project. While some suggest that they can handle the job on their own, they likely can't. Roofing repair, replacement and even maintenance is too tricky and potentially dangerous for the average homeowner, which is why it's best to leave the job to the roof replacement contractor Brooklyn Park MN professionals.
Obtain your building permits.
Many counties and local governments do require residents to obtain a permit for roofing work. Reputable roofing contractors, however, do take care of this step for you, so you don't have to walk through the process yourself. Be sure to keep the costs and time frame to obtain your permit in mind before you start the process.
Always have the old roof removed.
Any reputable roofer will tear down your entire roof before building your new roof in place. Removing an old roof enables roofers to check the roofing system's underlying structures for any apparent structural damage. Sure, it might appear cheaper, but installing a new roof over an old one can end up costing you far more than an outright replacement!
Roofing Contractor Services That You Can Trust @ PerfectExteriorsMN.com
Stop searching for roofers who can't get the job done—when you can get in touch with qualified and experienced roofer at Perfect Exteriors.
Perfect Exteriors has been bringing quality roofing services to the greater Twin Cities area for over thirty five years. As a GAF Certified insured and bonded roofing contractor company, we provide a full range of roofing services – roofing repair, roof replacement, roof restoration, window installation, siding and gutter installation and much more.
Call Us For A Roof Replacement Contractor Brooklyn Park MN
Perfect Exteriors is an eco-friendly company—we pride ourselves by offering a variety of green products for use in your home and by using green products during our work process. If you need a licensed, qualified and excellent team of roofers to help, give us a call. Contact Perfect Exteriors for more information about roof replacement contractor Brooklyn Park MN.