Quality Service Roof Replacement Contractor Albertville MN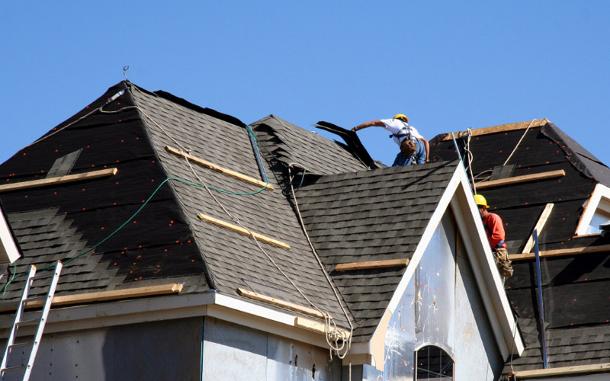 The halfway point between Minneapolis and St. Cloud is Albertville. Perfect Exteriors of Minnesota, Inc. is proud to serve this little community with high quality roof replacement. We have been serving the greater Twin Cities and surrounding towns for 35 years offering the highest quality service, materials and repairs on roofs in the area.
Perfect Exteriors of Minnesota, Inc. is dedicated to serving customers no matter of location. We offer a number of eco-friendly products and will plant a tree in your yard or in a nearby park in your honor. We work directly with manufacturers to bring only the best quality product at the most affordable prices.
Minnesota weather is extremely harsh on our homes from windows and siding to roofing. Heavy rains, wind and snow test the limits of our roofs every year.   Snow melting during the day and freezing at night can tear a roof apart if not properly installed or damaged.   After time this leads to leaking and interior damage.   As soon as a leak is discovered, you can call for an inspection and free estimate on repairing the damaged section and correcting the issue to stop future events.
Certified Roof Replacement Contractor Albertville MN
Perfect Exteriors of Minnesota, Inc. is a Certified GAF Master Elite Contractor, meaning we hold the highest certification from the leading shingle maker to install their product.   This is important because most GAF products come with a lifetime guarantee and proper installation is an important part of that guarantee.
We have beautiful old homes in Minnesota and equally beautiful old trees that have a tendency to drop limbs on roofs during storms. This in turn creates an expense and the stress of a roof repair but we work directly with your insurance company so you don't have to take on the extra stress. A roof is integral to the safety of your home and putting off a repair can cause to a greater expense down the road.
Perfect Exteriors of Minnesota, Inc. will do our best to match your current roofing material with the portion being repaired. We carry the lines of several manufacturers and have experience in all kinds of roof repairs from attic insulation to roof decking, roof decking protection, ridge caps and more.
Call Us For A Roof Replacement Contractor Albertville MN
Call today to schedule a free inspection on your Albertville home. A friendly and highly trained technician will inspect your roof, give you a free estimate on repairs required and discuss insurance options with you. You may also visit our website Perfectexteriorsmn.com for more information about roof replacement contractor Albertville MN.