Perfect Exteriors – The Roof Replacement Company Plymouth MN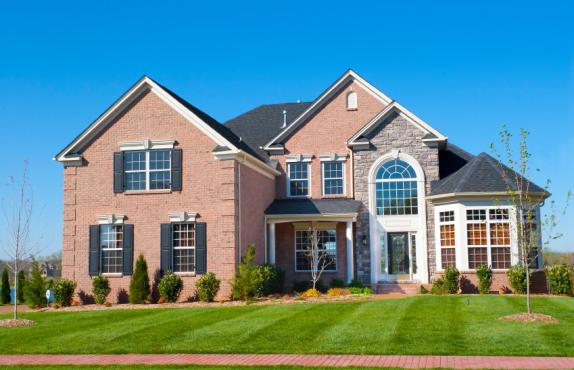 If you are in need of a roof replacement company in Plymouth, MN look no further than Perfect Exteriors of Minnesota Inc.! Having 35 years-experience replacing roofs in the twin cities area, Perfect Exteriors of Minnesota Inc. knows what is required of a roof to withstand Minnesota weather.
As Certified GAF master Elite Contractors, we use GAF shingle products for their durability and warranties.   The GAF Timberline HD Shingle is the most popular of our line.   Resembling wood-shakes, these shingles have a 3 tab system designed to seal tightly and prevent leaks and withstand winds up to 130 mph. Dura Grip Adhesive® is patented to seal tightly and combined with the Micro Weave Core, Spec Select Asphalt, and Diamond Cut Granules makes for one of the best quality shingles available in the country.
As the fourth largest suburb of Minneapolis-Saint Paul, Plymouth is home to 70,500 people who rely on a quality roof to keep them warm in the winter and dry in the summer, not to mention withstanding the high winds of tornado season.  It is important to choose a contractor who understands the demands Minnesota weather places on a roof. Contraction and expansion are terms that have to be understood in order to get a high quality long lasting roof.   Perfect Exteriors of Minnesota Inc. is a leader in roof replacement offering the best warranties in the business due to their years of experience and the quality of materials they use.
We understand roof replacement is expensive and frustrating, therefore we offer free inspections and estimates and work with our insurance company to get your roof replaced and continuing to protect your family and investment.   We are your neighbors and want you to have a quality job done right the first time so our customers are our number one priority.
Experienced Roof Replacement Company Plymouth MN
This area of Minnesota has some beautiful historic homes and plenty of newer homes too. Perfect Exteriors of Minnesota Inc. has experience replacing roofs on the classic beauties of the area, preserving the original charm but with a much more durable product than the home has probably experienced in the previous 100 years.
Newer homes get the same quality treatment as the classics.   The bottom line is replacing your damaged roof with a high quality long lasting roof to keep you and your family safe and comfortable for years to come.  
Call Us For A Roof Replacement Company Plymouth MN
Call today for a free estimate and we will send one of our highly qualified technicians over to pay you a visit. You may also visit our website Perfect Exteriors for more information about roof replacement company Plymouth MN.