Roof Replacement Company Minneapolis MN- Perfect Exteriors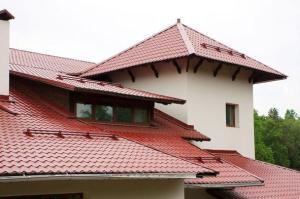 Need a well established roof replacement company Minneapolis MN? You may not even have given any consideration to how important it is that you use a well established local company as your roof replacement company Minneapolis MN but you should.
There are a lot of companies that offer roofing services and there are a lot of disappointed property owners that can tell you that they should have gone with an established local business instead of signing on with a national chain.
While national chains seem to be well established and the right choice, they have so many bylaws written into their franchise agreements and so many lawyers that they keep on retainer you may be getting in over your head.
Perfect Exteriors is a local well established company. We have over 35 years invested into the community and into providing great roofing options that we are not going to go anywhere any time soon. As a matter of fact we are hoping to expand in the area and become even more established.
Our business is done locally by staff members that live locally we do not bring in out of state workers like so many national chain shops do. Our staff lives in the area, they are trained in all the proper procedures for the unique roofing needs in MN and they spend their money locally!
Its A Community Thing
Our commitment to bringing you the best roofing practices is a commitment to the community that we live and work in. As your local roof replacement company Minneapolis MN we bring top of the line high quality materials and knowledge to your job site. We also bring a respect for your property and the people that live and work around you.
This is after all our community too. As an established local business we do everything in our power to insure that everyone that sees us working on your job is impressed with the results which includes causing as little disturbance as possible and always having a professional attitude.
Professional Roof Replacement Company Minneapolis MN
We care what our clients and the community members think of our business and it shows by the high quality professional work that we deliver.
Call The Expert Roof Replacement Company Minneapolis MN
Go local for your roof replacement company! Choose Perfect Exteriors a company that you can rely on and that will be there when you need us! Call for more information about roof replacement company Minneapolis MN!