Roof Replacement Company Maple Grove MN – Quality Dependable Roofing Options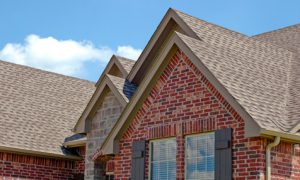 Have you ever contacted a roof replacement company Maple Grove MN and hung up the phone a little more confused about your options than when you dialed the companies phone number? There are a lot of "roofing companies" that are just not on point when it comes to sharing information about your options.
The reason that the conversation can end in a mass of head scratching confusion is because many of the "roofing companies" simply do not have the expertise that they claim. At Perfect Exteriors we completely stay abreast of all the latest roofing technology and we fully understand what options work best and which options are best for your structure.
We do not share information unless we can easily explain it to our clients. It is just a part of our commitment to our clients. We offer quality, dependable roofing options that we can easily explain and implement.
We want you to make an informed decision about your roof so we are the roof replacement company Maple Grove MN that you recommend. Our company is built on the premise that everyone deserves clear cut answers and everyone deserves to understand their options.
We understand that your budget is your budget and while there are some high end solutions to roof replacement and we will share that information with you, you will never have to suffer through long hard sell types of conversations.
Roof Replacement Company Maple Grove MN – Quality Work
We offer you a full range of roofing solutions that are available at a full range of price points so that you can choose the solution that will easily fit into your budget. There are plenty of roof replacement company Maple Grove MN that can not or will not give you enough options whether it is because they want to make a lot of money off of you or they are just not aware of the options.
We bring dependable high quality work to the table no matter what pricing plan you choose. Our business is built on customer satisfaction and we know it so you can expect superior customer care. We are an established business that will be here long after the job is done to address any issues should the crop up.
Call The Expert Roof Replacement Company Maple Grove MN
For free inspection, call 763-271-8700. Perfect Exteriors is the perfect roof replacement company Maple Grove MN for all of your roofing needs.