Hiring Roof Replacement Company Elk River MN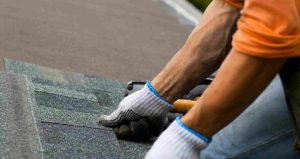 When you hire a roof replacement company in Elk River MN, you would want to pay as less as possible for the best solution. But you should know that for the best solutions you would have to pay fairly well. Not only are roofing materials costly but the labor charges are also quite high. If you intend to get a durable roof, then you must be willing to pay for it.
Questions You Should Ask Your Roof Replacement Company Elk River MN
An investment should always be assessed based on its returns. Hence, you need to be certain of the various aspects of the investment. To do so, you need to ask some specific questions to the roof replacement company in Elk River MN.
The very first question should be; do you need roof replacement? In most scenarios, homeowners opt for roof replacement when they have no other choice. A heavily damaged roof, a roof that is beyond repair and very old roofs that are not insulated and don't look even remotely pleasant are the leading compulsions demanding roof replacement. But there are certain instances when one doesn't have to replace the roof. A roofing company may take the advantage and try to sell you a larger plan than just repairs which would have attended to and fixed the problems.
The second question should be; how long would the new roof or the replaced parts last? You will be making an investment and that should stand the test of time. Any material that has a lifespan of five years or requires extensive maintenance should not be chosen. The longevity or durability also depends on the quality of installation done by a roof replacement company in Elk River MN. You should have a warranty on workmanship and materials. Faulty installations can cause leaks right from the day after the installation. You must not be asked to spend again. Investments are only justified when there are long term returns.
The third question should be; would the roof replacement project affect your insulation and weather shielding and if so then would the company attend to that? Whenever you replace parts of your roof or the entire roof, you need new weather shields or coatings and insulation. Do not skip this part because without these components, your roof would be subject to damage and quick wear & tear and you would be encountering increasing utility bills.
Call The Professional Roof Replacement Company Elk River MN
For free inspection, call 763-271-8700 or visit Perfectexteriorsmn.com for more information about roof replacement company Elk River MN.