Consider Hiring Roof Replacement Brooklyn Park MN Company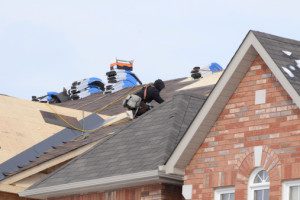 What are the chances that you will opt for roof replacement Brooklyn Park MN before you are compelled to do so?
Most homeowners will not even consider roof replacement in Brooklyn Park MN before there is some very significant damage and the damages are irreparable or beyond any salvaging. It is perfectly natural to be reactive. Most property owners will want to steer away from spending or expenditures in every situation where delaying is possible. But what most homeowners don't realize or don't give importance to is the extent to which a damaged roof or an unattended roof can hamper the property and pose a threat to the habitants.
If a roof is leaking, if there are substantial cracks or cave-ins, if a roof is susceptible to tear apart when subjected to weather extremes and if it facilitates any other damage then the roof is not just unhealthy or in need of a replacement but it is a disaster waiting to happen. Such a roof should not only be inspected and got rid of but one should opt for roof replacement sooner than later.
You may not know how much damage moisture build-up or leakages can do. You may not have calculated how much power you will be wasting if you don't have the insulation in your roof working properly. Also, your property will be assessed to be much less valuable than it actually is if you have a poor quality roof or one that is in dire need of a replacement.
Timely roof replacement in Brooklyn Park MN should never be an option or a choice. You must be proactive with it.
The Innovative Roof Replacement Brooklyn Park MN Company
We are an innovative roof replacement company in Brooklyn Park MN. We take a very objective look at your roof and property, inspect the structure, check out all its facets and then come up with the best roof replacement solution which will suit your budget and will meet your aesthetic preferences. We offer the finest roof replacement solutions in Brooklyn Park MN. Call us today at 763-271-8700 for a non-obligatory quote and you can schedule a consultation wherein we can visit your property and accordingly suggest the best solutions. If you wish, you can visit our office for an extensive discussion as well. Our consultations are free and our estimates are reasonable. At no point in time during our consultations would you have to be confined to our offer.
Contact The Roof Replacement Brooklyn Park MN
Contact us today for your free, no obligation estimate or visit our website Perfectexteriorsmn.com to know more about roof replacement Brooklyn Park MN.