Roof Replacement Big Lake MN Services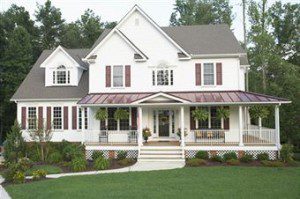 If you are looking for roof replacement in Big Lake, MN services, we are the roofing company that you have been searching for. You are probably already well aware that your roof is one of the most integral components of your home's structure. This means that any issues regarding your roof must be addressed immediately to ensure that your entire home does not experience extensive damage as a result. The fact is that your roof will not last forever and eventually you will be in need of roof replacement services. When your roof needs replaced we can step in and offer roofing services that are of high quality and come with a reputation that you can rely on. Your roof should be a priority and we strive to make that possible.
Does Quality Count?
When you choose our roof replacement in Big Lake, MN services you are getting high quality at the highest level. This is due to the fact that we use only the very best roofing materials, but we also use installation methods that are known to be the most effective. We take a great deal of pride in our craftsmanship and have a lot of confidence in the results that we can offer. We stand by our roof replacement services and know that your replaced roof will stand the test of time and have a long lifespan. Your satisfaction with our roofing services is what matters most and we do everything in our power to ensure that you are completely happy with your roofing results. Your satisfaction is always 100% guaranteed.
Reputation and Experience Of A Roof Replacement Big Lake MN Company
Our roof replacement in Big Lakes, MN services are different from other roofing companies due to our reputation and experience. We have been in the roofing industry for a long time and there is not roof replacement job that we have not seen before. This means that we can work effectively and efficiently to replace your roof in the shortest amount of time possible. Our reputation has been earned over the long haul and it is the main reason why we are the number one roofing company in the region. Our reputation speaks for itself and we want to add you to the long list of our satisfied customers.
If your roof has extensive damage and is need of a complete replacement, we are the roofing company that you can rely on to get the job done right.
Call Us For Roof Replacement Big Lake MN
For free inspection, call 763-271-8700 or visit Perfectexteriorsmn.com for more information about roof replacement Big Lake MN.