Roof Replacement Albertville MN Services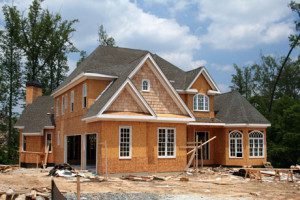 There may be times when you simply need a roof replacement Albertville MN such as when the roof is too damaged for minor repair work, or when it's more cost efficient overall to have it replaced than repaired. If you're planning on putting your home on the market then a new roof is also a worthwhile investment, as it can mean a higher value for your home and more potential buyers.
Ways To Save Cost If You Need Roof Replacement Albertville MN Services
If you need a complete roof replacement Albertville MN consider two quick ways you might be able to save on the cost of this job.
1. Bundle roofing with another job such as attic insulation.
Most roofing contractors also handle other jobs that affect the roof such as installing insulation in the attic. If you bundle these two jobs together you may be able to save money. One reason that a contracting company may give you a discount for two jobs is that it costs them money to set up their equipment and haul away old materials and debris. If they need to come out to your home at different times, they need to pay these costs each time. However, if you have them visit your home just once and handle more than one job, they may be willing to offer you a discount since they save on these costs.
2. Be sure to ask about cheaper options for shingles.
Traditional slate or metal roofing can be very expensive, and there are often alternatives that look just as good and which are very durable. Be sure to ask about any alternatives so your contractor knows you're looking for other choices that are more in line with your budget.
That being said, it's also good to think seriously about their recommendations if they say a more expensive material is better for your home. Some types of shingles last longer and are better suited to severe weather conditions, and they may look better according to the style of your house. Choosing cheap shingles just to save on cost when they're not suited for your local area may result in more repair bills down the road, meaning that you don't really save anything in the long run!
A good roofing contractor will work with any homeowner's budget but will also want to ensure that you get a quality job that lasts, so always consider their recommendations when it comes to shingle choices.
Call Us For Roof Replacement Albertville MN
For free inspection, call 763-271-8700 or visit Perfectexteriorsmn.com for more information about roof replacement Albertville MN.