Don't Try To Attend To Your Roof Repair Rogers MN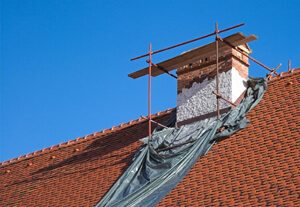 Roofs have problems from time to time. You may have missing shingles, some shingles may crack or you may have damaged flashing. Clogged gutters and debris buildup are more common and they call for some efficient cleaning and maintenance. You will also encounter leaks, which could be relatively manageable or severe. Any roof will have more than a dozen problems during its lifetime and many of those issues would be recurring. For instance, mold and algae are recurring problems. You can opt for certain coatings but cannot do away with the problem of mold and algae, not entirely. All such untoward instances will require roof repair in Rogers MN. If you choose not to hire a professional roofer, you will have to do it yourself and we advise you against it.
Trying to repair your roof can not only be a daunting challenge but a risk to your health and a danger to your roof and the property. You may not be deft with tools that need to be used for repairs. You may not be very accustomed with climbing up atop the roof and getting the repairs done. You may suffer a fall, you may injure yourself and you may damage the roof instead of repairing it.
You may use the materials in a wrong way, you may exert more force than what is needed and you may also climb atop the roof with more materials than what the roof can bear. That effectively increases the weight on the roof and it may succumb. A roof can only sustain a certain weight depending on its type and the material that has been used. You may cross that limit.
Damaging the roof further is certainly a possibility. Damaging your property or worsening a problem is also quite common. You may aggravate a leak, you may break more shingles in an attempt to repair a few and you might cause structural damage to the roofing deck and substrate layers which will cost you dearly.
Considering all the challenges of doing it yourself, you must never attempt or even try to attend to your roof repair in Rogers MN. Always hire a roofer. You will pay for labor charges but that cost is nothing compared to the risks and their financial fallout that you would find unavoidable should your do it yourself project not pan out as you expect.
Call The Professional Roof Repair Rogers MN Contractor
For free inspection, call (763)-271-8700 or visit Perfect Exteriors for more information about roof repair Rogers MN.