Avoid Common Mistakes While Hiring A Roofer For Roof Repair Plymouth MN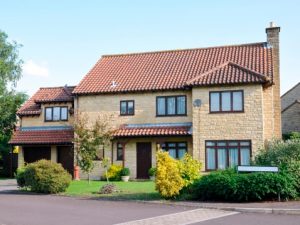 You know you have hired a good roofer for roof repair in Plymouth MN when the problems have been fixed and they don't recur over a long period of time, unless of course there is some natural event or you drop a large boulder on your roof. The trouble is that you can only assess if you have hired a good roofer in hindsight. Retrospective realization will not help you to hire a good roofer for roof repair in Plymouth MN. Hence, you need a strategy to figure out if a roofer is trustworthy, if you are being charged reasonably and if the roofer has the expertise or deftness to get the problem fixed. Here are some tips shedding light on some common mistakes you can avoid to hire the best roofer for roof repair in Plymouth MN.
Always look for references when you hire a roofer. Do not hire a roofer if no one you know has ever hired them before or the roofer is unable to provide you with some references. You should be able to speak with at least two people who can vouch for the roofer that you are thinking of hiring or even considering. The only way to know that a roofer is an expert at what he does is to hear it from someone who had hired him and has been satiated with the service. Roof repairs may appear to be relatively simple but there are many ways that it can go all wrong. A roofer may unintentionally cause more severe damage to your roof in an attempt to fix a relatively minor problem if the roofer is not experienced enough.
Always have at least three quotes and compare them before hiring a roofer for roof repair in Plymouth MN. Even if you have a trusted roofer and you know they would get the job done and possibly better than others, do ask for quotes from other companies and ensure that your trusted roofer is charging you reasonably. It is not uncommon for any professional or technician to charge more even when they have been repeatedly hired by the same client.
Never trust what is being said. Always look for official follow up in writing. Claims communicated verbally are seldom delivered upon. No matter how well accustomed you are with a roofer, get every detail of roof repair in Plymouth MN in writing so you can hold the roofer accountable.
Call The Expert Contractor for Roof Repair Plymouth MN
For free inspection, call (763)-271-8700 or visit Perfect Exteriors for more information about roof repair Plymouth MN.