It Is Wise To Put Your Money In Preventive Maintenance & Roof Repair Osseo MN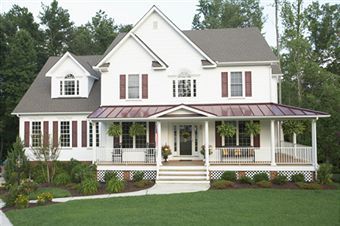 Roofs are expected to be durable and their longevity will depend on the type and quality of material. With asphalt, you are looking at a period of five years or so when you wouldn't have any major trouble or roofing problem; that is unless the weather gods unleash their fury or something untoward and beyond your control happens. With rubber and metal, you are safely looking at twenty years and perhaps longer when you wouldn't have major problems; again unless there is a catastrophe. Materials are the primary factor when it comes to durability. But every material will be vulnerable, to varying extents, and you will have some roofing problems from time to time.
Invest in Preventive Roof Repair Osseo MN
How frequently you have roofing problems will depend on the age of the roof, the duress it is under, the cleaning and maintenance schedule you have and if you invest in preventive roof repair in Osseo MN. As a property owner, you must try and protect your investment and also your property. There are many reasons why you must invest in preventive roof repair in Osseo MN, even if it appears to be an expense you can avoid.
Preventive maintenance and roof repair is relatively affordable. It is certainly cheaper than having to repair a problem. If your roof is in a fragile state or if there are impending troubles, then you should not wait and do nothing. Take proactive measures. Invest in preventive repairs and maintenance to avert larger problems. In a way, you would be saving a lot of money in due course of time.
Preventive roof repair in Osseo MN includes an extensive assessment of the condition of the roof, cleaning and regular maintenance and then there are specific measures taken to prevent the chances of leaks, fixing broken shingles or parts of the roof that are at risk. This approach will help you to have a good roof that is not under any major threat and it will eventually increase the life of the roof.
An associated benefit of preventive roof repair in Osseo MN is that your roof would be clean, there wouldn't be any algae or moss or mildew, the flashing and chimneys, peaks and valleys will be in good shape, the gutters would remain unclogged and your insulation will also be taken care of. As a result, your property will be safer, your utility bills will be under check and as a property owner you can rest assured of being protected against undesirable problems and expenses.
Call The Professional Roof Repair Osseo MN Contractor
For free inspection, call (763)-271-8700 or visit Perfect Exteriors for more information about roof repair Osseo MN.