Need Help with Roof Repair Monticello MN Company?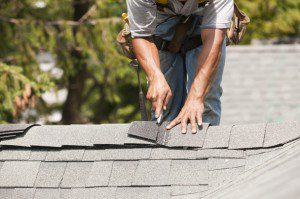 Do you need help with a roof repair Monticello MN company? Homeowners call upon Perfect Exteriors of Minnesota for all types of roof repairs, from small leak fixes to full roof restorations and beyond.
There are lots of different sources of roof damage, many of which are preventable! It's just a matter of knowing what to look for and what measures to take in order to prevent roofing damage.
The most common cause of roof damage is improper repairs, poor installation or ailing roofing materials. This can lead to leaks, damaged shingles, drainage problems and extensive collateral damage to your home.
Neglect of an existing problem can also lead to more serious damage than would have otherwise occurred, so regular roof inspections, maintenance and timely repairs can help limit damage significantly.
Serious roof damage can also occur due to downed tree limbs and branches, so it's best to keep trees cut back so they don't overhang your roof.
Animals are another common cause of problems. Squirrels, raccoons, birds and lots of other creatures can access your roof by jumping from overhanging tree limbs onto the roof. So keeping your trees well trimmed, capping your chimney and securing your attic vents will all help to keep animals off your roof!
Trusted Roof Repair Monticello MN
At Perfect Exteriors of Minnesota, we are fully, bonded, licensed and insured. We also stand behind every roof repair project, providing our clients with total peace of mind with the knowledge that they're working with the best of the best!
Call the expert Roof Repair Monticello MN Company
If you need help with a roof repair, Monticello, MN homeowners can call Perfect Exteriors of Minnesota for a free, no obligation price quote. Call us today at 763-271-8700 or go online and visit us at www.PerfectExteriorsMN.com to know more about roof repair Monticello MN.