The Right Approach To Roof Repair Minneapolis MN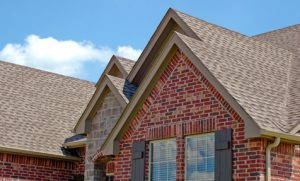 There are many ways you can approach roof repair in Minneapolis MN. No matter which type of roof you have, there will be a time when some problem would need some attention and you will have to bear the expenses of roofing repairs. You can be proactive and invest in preventive repairs and maintenance. You can be active and spot early signs of problems and thus invest in adequate repairs, which will be more reasonable than the instances when the problems would get severe and would thus require extensive repairs. Or, you can be reactive and only pay for roof repair in Minneapolis MN when the problem has become severe or unavoidable. Being proactive is the best approach to handle roof repair in Minneapolis MN. Here is how you can develop such an approach.
Always bear in mind the age of the roof, the last time it was cleaned and what its present state is. Let us start with the age. When a roof is new, it doesn't require much maintenance or repairs. In any case, you will have a warranty so even if there is a problem you are financially protected unless it is an act of god. If you have an old roof, then you must conduct periodic inspections to know if there is an impending problem. That brings us to the inspection schedules.
You must always inspect your roof once in a while. Ideally, you must make it a weekly or fortnightly exercise. You may conduct such inspections once a month but don't have such a relaxed schedule when you have an old roof. Seasonal inspections are futile. You should rather opt for seasonal maintenance. Don't wait for the gutters to get clogged or the algae to be visibly concerning before you start inspecting your roof. Do it proactively.
•           Whenever you spot a few signs of danger, which could be dampness in some part, growth of algae or moss, some debris piling up or some missing, cracked or broken shingles; you must immediately call a roofer for roof repair in Minneapolis MN. Don't wait for the moss or algae to grow further when they can cause leaks, don't wait for the broken or cracked shingles to allow damage to the deck, don't wait for clogged gutters to allow debris buildup and water stagnation on your roof. The bottom line is you must never let any oddity go unnoticed or unattended.
Call Us For Roof Repair Minneapolis MN
Contact us today to request a free estimate or to ask us any questions you may have. You may call us at (763)-271-8700, or visit Perfect Exteriors for more information about roof repair Minneapolis MN.