The Best Roof Repair Maple Grove MN Company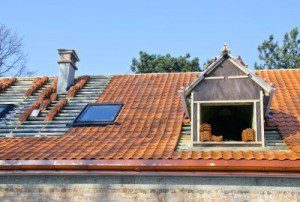 Do you need help with a residential roof repair Maple Grove MN company? Trust the pros of Perfect Exteriors of Minnesota. We offer complete home roofing services, including roof restorations, leaky roof repairs, gutter installation and storm damage repairs.
In fact, Minnesota is known for wild weather on occasion, which can result in roof damage. But there are a couple ways to limit roof-related storm damage.
The most important step is to trim back tree branches and large limbs that overhang your roof. This will prevent limbs from coming down onto your roof as a result of lightning strikes or high winds.
It's also wise to remove all dead, dying or diseased trees that surround your home. Otherwise, the next bout of wild weather may take it down for you…and you may not like where it lands.
We recommend removing all trees from the immediate area of your home to reduce the risk of tree-related storm damage. This will also reduce the animal-related roof damage, as it makes it more difficult for animals to access your roof.
Fully Licensed Roof Repair Maple Grove MN
Perfect Exteriors of Minnesota is fully licensed and insured. We also offer a full guarantee on all of our workmanship, plus our roofing materials are covered by a manufacturer's warranty. Our clients can turn to our team with total confidence.
Get in touch with the Roof Repair Maple Grove MN Company
If you require assistance with a home roof repair, Maple Grove, MN homeowners are invited to ring Perfect Exteriors to request a price quote. Call 763-271-8700 or log onto www.PerfectExteriorsMN.com to know more about roof repair Maple Grove MN.