Debunking a Few Myths about Roof Repair Elk River MN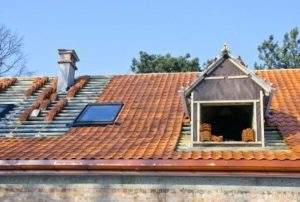 When it comes to roofs, homeowners have many perceptions and misconceptions. Very few homeowners and even commercial property owners actually make decisions based entirely on facts. While information is available at the easy disposal of a few clicks, many property owners tend to go ahead with the existing misinformation and perceptions which have been proven to be wrong.
You should be aware of some of the myths pertaining to roof repair in Elk River MN. Since there are many types of roofs, let us confine our discussion to shingles or tiled roofing.
First, trying to repair the tiles or shingles and trying to replace a damaged shingle is not a very easy task. In an era of do it yourself projects, many property owners think that it is easy to repair or replace a shingle or tile. But truth be told, roof repair in Elk River MN is not a job for anyone and everyone. A property owner could seriously risk his or her health, the property's structure, the deck and even the roof. From wasting materials to causing more damage than what already exists, from getting injured to spending money in futility, all such consequences are very common in do it yourself projects, especially when one needs certain technical skills. It is always better to hire a professional for roof repair in Elk River MN.
Many property owners feel that if there is just one damaged tile or one cracked tile, it can be looked at later when there is more damage. It is natural for most people to wait for a minor issue to become graver and only then one would opt for a remedy. The fact is that one damaged tile or shingle is not insignificant. It can cause substantial damage to the deck. It can cause a massive moisture problem and can facilitate a leak that can threaten the entire substrate. Also, a damaged shingle or tile can damage its adjoining shingles or tiles as well. It is best to attend to any problem that becomes apparent, no matter how insignificant it appears to be.
The best way to avert roof repair in Elk River MN is regular cleaning, occasional maintenance and a planned schedule of preventive maintenance and repairs. With a holistic strategy, you can avert most problems that would otherwise make roof repair unavoidable.
Do not have a random approach to roof repair in Elk River MN. That would cost you.
Contact The Roof Repair Elk River MN Expert
For free inspection, contact us today at (763)-271-8700 or visit our website Perfectexteriorsmn.com to know more about roof repair Elk River MN.