Professional Roof Repair Buffalo MN Contractor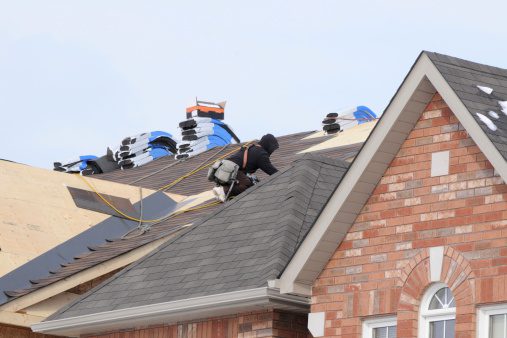 From asphalt roofing, to metal roofs, to cedar shakes, you need to make sure your roof repair Buffalo MN professionals can handle absolutely anything. From repairing a few damaged shingles, to putting your roof back together, in the aftermath of a serious storm or other unfortunate act, Perfect Exteriors of Minnesota can handle anything. You're going to find that our professionals are capable of assisting you with absolutely anything you may have in mind.
Experienced Roof Repair Buffalo MN Contractor
When it comes to roof repair Buffalo MN work, you need to know you can trust the people you're calling in. There are certain demands you most certainly should expect from Buffalo MN roof repair professionals.
You should demand the best, most competitive rates in the area. Whether you need minor roofing repairs, or if your project involves something more substantial, you shouldn't feel as though you are being taken advantage of. Whether the repairs are minor, or if you need emergency repairs that are going to be quite substantial, when taken as a whole, you need to know you're working with people you can trust. This extends to the credentials of the roofing professionals themselves. Obviously, you need to know you can trust the people you are inviting into your home. Your roof repair Buffalo MN professionals need to arrive on time, and they certainly need to be able to get to work quickly. These professionals should be able to finish the project on time, and within the budget that has been agreed upon by all of the involved parties.
With Perfect Exteriors of Minnesota, you're going to get all of the above. You'll have professionals who have worked with homes similar to yours. You're also getting professionals who have serviced the entire Buffalo Minnesota region, in addition to the surrounding areas. From the moment the project begins, to the moment it has been concluded, you can rely on our roofing experts to take care of everything. Along the way, if you find yourself curious or unsure about any part of the process, don't be afraid to ask us for more information. This is just one of the ways in which we strive to give our clients the best roof repair Buffalo MN experience possible. You'll have a finished result you can be proud of.
Roofing repairs can serve a variety of functions. You can extend the lifespan of your roof, while also ensuring your home and family are safely protected.
Call The Expert Roof Repair Buffalo MN Contractor
For free inspection, call (763)-271-8700 or visit Perfect Exteriors for more information about roof repair Buffalo MN.