The Professional Roof Repair Brooklyn Park MN Company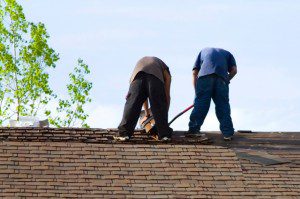 Do you need help with a home roof repair Brooklyn Park MN company? Residents turn to the experienced professionals of Perfect Exteriors of Minnesota. We offer a complete range of home roofing services, including re-roofing, roof restorations, leak repairs, storm damage repairs, gutter installations and beyond.
As a homeowner, you should perform routine inspections of your attic to look for signs of a leak. A water leak can cause very serious and pervasive damage, so early detection is essential!
It's best to check the underside of your roof via the attic immediately after or during a major rain event. Use a flashlight for good lighting and look for signs of water and dampness.
Also, turn off your flashlight while you're in the attic and look for any areas where you can see daylight, as this is an area that will require patching.
It's also important to make note of any odors of mold, dampness or mildew, as these are signs that are always associated with water!
In addition, it's important to inspect the attic insulation. Wet and/or moldy insulation is a sure sign of a roof leak that will require prompt attention! In fact, if you need help replacing your insulation, we can help there too!
If you see signs of roof damage, turn to the experts at Perfect Exteriors!
Roof Repair Brooklyn Park MN Company Workmanship Guarantee
Perfect Exteriors of Minnesota offers a full guarantee on all of our workmanship and our roofing materials are covered by a manufacturer's warranty, so you can be confident knowing your roof will look and work great for years to come! We're also fully licensed, bonded and insured.
Call The Roof Repair Brooklyn Park MN
If you need to schedule a home roof repair, Brooklyn Park, MN residents can call the team at Perfect Exteriors today to request a no obligation price quote. Just call 763-271-8700 or visit us online by logging onto www.PerfectExteriorsMN.com to know more about roof repair Brooklyn Park MN.