Experienced Company that Offers Roof Repair 55365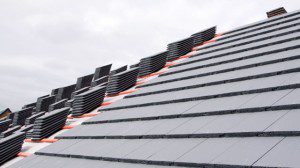 Do you need help with a home roof repair 55365 zip code or in Monticello area? Minnesota homeowners turn to the experienced professionals here at Perfect Exteriors of Minnesota, where we can help with everything from roof leak repairs, to storm damage repairs, gutter installations, re-roofing and so much more.
As a homeowner, it's important to know how to spot the signs of a roof leak because water can rapidly permeate your home's interior, causing thousands of dollars in damage before you even realize there's a problem.
The first sign of a problem is often found in the attic, so inspect your home's attic after a significant rain event, looking for areas of wetness and dampness. You should also make note of any mold or mildew, or an odor of dampness, as these are sure signs of a leak.
You may also notice damp or damaged insulation, water damage on plaster ceilings or walls, damaged drywall and watermarks on wallpaper.
From the exterior, you may see missing shingles, cracked shingles or roofing tiles, missing or damaged flashing and other abnormalities.
Seek Help with Roof Repair 55365
If you see signs of roof damage, it's important to get help sooner rather than later so we can fix the problem while it's still small!
Perfect Exteriors of Minnesota is fully licensed and insured, plus we provide a guarantee on all of our work to provide you with peace of mind and confidence in our work! That's what you can expect when you work with the best.
Call The Expert in Roof Repair 55365
If you need help with a roof repair (55365), contact Perfect Exteriors to request a no hassle, no obligation price estimate. Call 763-271-8700 or visit www.PerfectExteriorsMN.com to know more about roof repair 55365.