Need Roof Repair 55362 or in Monticello area?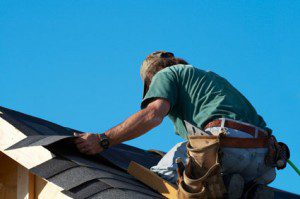 Are you in need of a roof repair 55362 zip code? Minnesota property owners trust the professionals at Perfect Exteriors of Minnesota for roof repairs ranging from major leak repairs, to re-roofing, gutter installation, emergency post-storm roof repair and beyond.
As a homeowner, routine maintenance and regular roof inspections are essential if you're going to avoid serious damage and costly repairs to your home!
A small leak and rapidly cause tens of thousands of dollars in damage, including mold and mildew formation, rotting and wood degradation, water damage to drywall, ruined insulation, damaged plaster work and so much more!
As experts in roof repair (55362), we recommend semi-annual roof inspections to check for damage. Your roof should also be checked after major storms and severe weather. In fact, you don't even need to climb onto the roof if you have a good pair of binoculars! Binoculars can be used to inspect many areas of your roof to check for signs of damage.
Also, it's wise to inspect the underside of your roof in the attic after a major rain event to check for areas of dampness — a sure sign of a roof leak!
Trusted Expert in Roof Repair 55362
Perfect Exteriors of Minnesota is bonded, licensed and insured. We also offer a guarantee on our workmanship, so our clients can be confident knowing they're working with the best!
Call The Professional Roof Repair 55362
If you need assistance with a roof repair (55362), Minnesota homeowners can call Perfect Exteriors today for a no hassle price quote. Call 763-271-8700 or go online and log onto www.PerfectExteriorsMN.com to know more about roof repair 55362 zip code or in Monticello area.