How To Dissect A Roof Quote St. Michael MN Roofers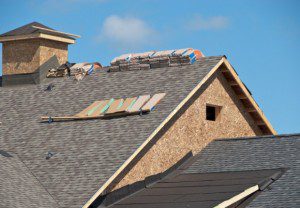 When you look for a free roof quote in St. Michael MN, almost every roofer would be willing to put forth their free estimates, almost immediately. You can submit an online form, call up a roofer or simply drop in a line through their contact page and they would promptly respond. Offering a free roof quote without even knowing the exact type of roofing solution needed is actually a wrong way to approach the whole exercise. Some roofers will never offer you a free roof quote in St. Michael MN before they have a fair understanding of what you need. You should always deal with such roofers or consider such roofers who take a pragmatic route to offer you a free roof quote in St. Michael MN.
A roof quote or estimate will mention a price or cost and it may or may not include any other details. As a property owner, you should be able to dissect a roof quote in St. Michael MN so you know how much you are paying for what. Having a lump sum figure will offer you little information and you need someone to shed light on what exactly you are paying for the various materials, labor charges and other necessary services. There is a reason why some property owners try to attend to their roofs on their own. They don't wish to spend money on some roofers who wouldn't tell them what the money is being spent for.
To dissect a roof quote in St. Michael MN, you should take some help from the roofer and you should do some research on your own. Ask the roofer what their labor charges are. Ask them what materials would be used and how much that is going to cost. Also, ask for the costs of different kinds of services that the roofer will account for in the free roof quote. Once you know these costs, you would be able to understand if they are legitimate.
You can do your own research to know the costs of the materials. Surely, a roofer doesn't need to hike those costs up. They can make money through the service charges and installation or repair costs. They don't need to have some profit or room for making money on the cost of materials.
You should also read the fine print to know if there are any additional costs that you may have to pay in certain circumstances.
Call Us For Roof Quote St. Michael MN
For free inspection, call 763-271-8700 or visit https://www.perfectexteriorsmn.com for more information about roof quote St. Michael MN.