How To Compare Roof Quote Osseo MN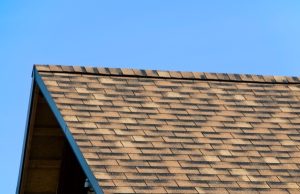 If you have a trusted roofer who usually attends to all your roofing needs and you are happy with their work, then you shouldn't consider any other roofing company. But if you don't have such a trusted roofer or the one you keep hiring offers you a surprisingly steep estimate, then you should check out what's in the offing other than that free roof quote in Osseo MN.
The ideal way to get the best deal, at all times, is being informed if there are better roofers out there and if you can get your needs attended to at a better price. To do that, you would have to contact a few roofers in Osseo MN and get free roof quotes from them.
Once you get the free estimates, you will have to compare them to know which ones are better; rather which roofer is a better option. This comparison would have been simple had it been the case of pitting a few numbers against one another. Comparing roof quotes is not as simple as checking which estimate is cheaper and which one quotes steeper figures. You need to delve into the details of every free roof quote in Osseo MN to truly find out which one is the best.
Begin with the cost comparison but don't just compare the figures. Do compare the nature of the cost. What does the cost entail, what types of materials would be used, what's the method of installation or nature of repairs and replacement, what's the labor charges, how many people would be working on your roof and several other details should be taken into account. Only after checking these details should you compare the cost. It makes no sense to choose one roof quote in Osseo MN that states a very affordable figure if it doesn't include labor charges or all the charges that you would have to pay.
Once you compare the cost and know which roofers offer a better deal, delve into the fine print. What are the terms and conditions of the service, what kind of warranty are you getting from the manufacturer of the materials and on workmanship from the roofer, would the roofer also attend to the cleaning and maintenance of the roof, how the roofer would follow up on problems that may crop up after they have done the job. All such facets should find some mention in the free roof quote in Osseo MN. If not, you should ask for such details in a proposition so you can run a holistic comparison of various roofers you are considering.
Call Us For Roof Quote Osseo MN
For free inspection, call 763-271-8700 or visit https://www.perfectexteriorsmn.com for more information about roof quote Osseo MN.