Get A Free Roof Quote Minneapolis MN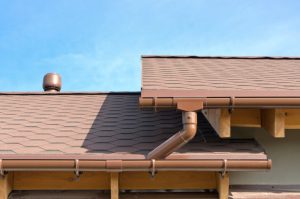 When you get a free roof quote in Minneapolis MN, it is not etched in stone. You can negotiate a roof quote but you cannot press for a hard bargain. Hiring a roofer and investing in roofing solutions isn't akin to buying something at the flea market. You would have to pay what is fair. Else, you can always go with extremely cheap solutions and hire the roofer that would offer you their services at ridiculously low costs. That would not get you the best roofing solution, whether you are getting a new roof installed or getting some repairs done.
How To Negotiate A Roof Quote Minneapolis MN
There are a few ways you can try to negotiate a roof quote in Minneapolis MN.
First, try to shuffle the different types of materials being used. There are many manufacturers of every roofing material, from shingles to tiles, adhesives to coatings. You can ask your roofer how much financial impact, positive or negative, each brand and type of material would have. You will certainly find the costs going up and down as you switch from one material to another. You should never opt for poor quality materials but you can always choose a good one that costs a little less than the more expensive ones. Your roofer should know the quality of every roofing material that you can opt for and should guide you to pick the best ones at a certain budget. Shuffling the brands or manufacturers and types of materials will always have an impact on the roof quote in Minneapolis MN.
The second route to negotiate a free roof quote in Minneapolis MN pertains to services charges, per hour costs of technicians and turnaround time. If a job is done sooner than later, then you are paying less eventually. But you should ensure that the job is not rushed. That would compromise the quality of the roofing solution. You may ask the roofer to explain to you the breakup of costs if they are willing and then you can do away with some charges if you don't need certain services. It is common for roofers to club together a few services and charging a certain amount for the same.
Finally, if you cannot bring down the costs any further and you still want to hire that roofer, then you can ask for some discount unless a discount has been already put forth.
Call Us For Roof Quote Minneapolis MN
For free inspection, call 763-271-8700 or visit https://www.perfectexteriorsmn.com for more information about roof quote Minneapolis MN.