What Is A Good Roof Quote Brooklyn Park MN?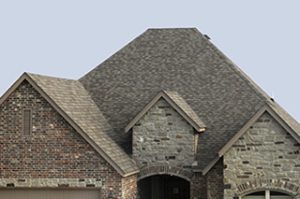 The first step to hiring a roofer is asking for an estimate. Every roofing company will offer you a free roof quote in Brooklyn Park MN. While there are many attributes to be considered to determine the best roofer for a particular solution, you would have to begin with the assessment of the roof quote. If the estimate is exorbitant or ridiculously cheap, then it is an indicator that you should not consider that roofing company.
How To Know A Good Roof Quote Brooklyn Park MN
You will need a good roof quote in Brooklyn Park MN before you can delve into other aspects. Hence, you need to know what a good roof quote is. What qualifies an estimate to be worth considering?
First, you should observe how the quote has been communicated to you. Ideally, every roof quote in Brooklyn Park MN should be in writing. You should never consider verbally communicated estimates. The proposal can be in an email or in a letterhead but it should be in writing. If you are just told about the quote over the phone or even if you get one at the offices of the roofers, you should ask for a follow up in writing.
A good roof quote in Brooklyn Park MN isn't merely one that is communicated in writing. The estimate should be accompanied with details of the project. You must have talked something about what you need and what you are looking for. That must be accounted for in the roofing estimate and there should be sufficient details mentioned in the quote. Also, the quote itself should be explained, if it includes all costs or only a fraction of the entire cost. Some roofing companies may not mention all its labor charges, cost of materials and associated items in the very first quote. Avoid such estimates as they paint a wrong picture.
A good roof quote in Brooklyn Park MN isn't one that offers the cheapest deal. Cost will be a factor and you should expect the lowest amount possible but you should not compromise on other elements as you focus on the cost. For instance, the roof quote should shed light on the terms of service and it should also mention something about the warranty on materials and workmanship. Also, a good roof quote in Brooklyn Park MN should accompany a portfolio or a detailed profile that helps you to know more about the roofer.
Call Us For Roof Quote Brooklyn Park MN
For free inspection, call 763-271-8700 or visit https://www.perfectexteriorsmn.com for more information about roof quote Brooklyn Park MN.