Look For A Comprehensive Roof Quote Albertville MN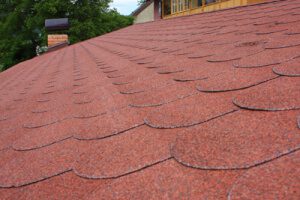 Whether you need a new roof or you require repairs and possibly roof replacement solutions, you will look for a roof quote in Albertville MN. You should actually look for multiple quotes. You can always contact as many roofers as you can and get a free quote from each of them. The quotes are the beginning of the entire process of selecting a roofer. Not only would a quote give you an idea of what you might have to pay but it would also tell you which roofers are more professional than others. A quote can speak more than just mentioning the cost of a particular roofing solution.
Get Roof Quote Albertville MN
When you do get a roof quote in Albertville MN, you should judge it based on a few preset parameters. A quote tells a lot about a roofer and that is why you should look at more than just the cost mentioned.
First, you should look for a written roof quote in Albertville MN. There are roofers who would communicate a quote to you over the phone or simply write a few lines in an email. Do not consider these quotes. You are not looking for a snippet of information or just a line on how much something is going to cost you. What you need is every bit of information, mentioned in writing.
Begin with making note of the cost mentioned but quickly look for the details. What does that cost include? Does it include materials and workmanship or labor charges or does it simply include labor charges and not cost of materials or vice versa? You need to know the cost but also what that cost entails.
You should be given a brief of what you have asked for or what the roofer is offering. If you need a new roof, then the roof quote in Albertville MN should mention the type of roof and other details such as materials, sealants or the method of installation. If you need repairs, then the solution must me described. Without this detail, you don't know for certain what you would be getting at the cost mentioned in the quote.
A roof quote should also contain the terms of service. What the roofer would do, the terms and conditions and all services that they would deliver must find mention in the roof quote at Albertville MN. Also, the warranty on workmanship or materials or both should be mentioned in the quote.
Call Us For Roof Quote Albertville MN
For free inspection, call 763-271-8700 or visit https://www.perfectexteriorsmn.com for more information about roof quote Albertville MN.