Need A Roof Installation Company Albertville MN?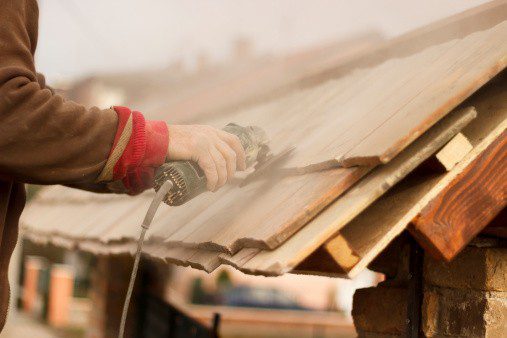 Although the reasons for needing a roof installation company Albertville MN can vary from one homeowner to the next, one thing should be consistent: The company you hire should be the best in not only Albertville MN, but in the entire Greater Twin Peaks area. You should expect a company that brings GAF Certified Master Elite contractors to the project at hand. You should certainly expect a company that brings the best equipment and materials to whatever needs to be done.
You should also expect a warranty you can depend on, when the roof installation task has been finished. The pace of the work should a consistent blend of speed and efficiency. The work should also do nothing to inconvenience your day-to-day life. Finally, the work should not be considered finished, until such time as everyone involved agrees that it has been finished. That includes you.
When you consider all of these demands, only one company stands above the rest. At Perfect Exteriors, we invite you to give us a call. We will begin with a free inspection of your current roof. We will then include a free estimate of the work that is going to be involved. Once everything has been settled, the roof installation project can begin.
Albertville MN Roof Installation Company
If you find yourself dealing with leaks and other forms of unfortunate damage, you need to act quickly. This isn't a statement that is meant to frighten or worry you. It is simply a reality that must be considered and dealt with in a timely fashion. When it comes to your roof, we are talking about something that protects your entire structure. It is one of the most vital components to your home. When you take care of your roof, you are taking care of your home, as well. That includes having new materials installed.
If you are indeed finding yourself dealing with damage to your roof, we can help. Small leaks and other types of damage can become much worse very quickly. It is imperative that you call us for an inspection and full assessment of what needs to be done. Utilizing materials like GAF Timberline HD Shingles and GAF Royal Sovereign 3-Tab Shingles, our roof installation company Albertville MN will get to work at once on restoring your roof to its former glory.
And even if your roof is currently in pretty good condition, that doesn't mean you can't benefit from a roof installation company Albertville MN.
Contact Us For A Roof Installation Company Albertville MN
To schedule a free inspection, call (763)-271-8700 or visit Perfect Exteriors. So when your ready to contact a roof installation company Albertville MN, please call us!