Free Roof Inspection St. Michael MN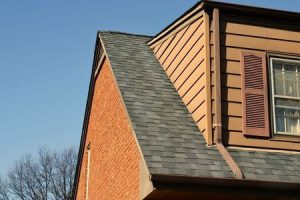 When your roofer conducts the free and nonobligatory roof inspection in St. Michael MN, there are a few things you can do. You may be unavailable and have the roofer do his job without you being present, which is a completely unwise thing to do. You may be present but might be a silent participant, allowing the roofer to do his job, which is again not the best way forward. You may be actively involved during the inspection, asking all kinds of questions pertaining to what you need. This is the best way to go about any roof inspection in St. Michael MN.
A good roofer will always offer you an educative experience. When a credible roofer conducts the roof inspection, he would tell you what the concerns are, what solutions would suit you and you will get a download of all information pertaining to roofing, and specifically your roof. But not every roofer will be proactive or forthcoming. In such cases, you need to ask questions that matter. You should have as much information as you can so you can make a good decision.
Important Questions To Ask During Roof Inspection St. Michael MN
Here are some important questions to ask during roof inspection in St. Michael MN.
What's the condition of your coatings, seams, flashing, insulation and the substrate layers of the roof? Obviously this will not apply to a new property or the installation of a new roof. But if you are hiring a roofer for repairs or roof replacement, then you should ask this question so you get an idea of the condition of your roof. It is futile to replace shingles if the deck itself is damaged. It is futile to apply a new coating if your insulation is in good shape. If the seams are poorly adhered or if the adhesives are giving away, you need to attend to them along with any other obvious problem.
What are your choices? Every roofing problem or need has more than one solution. You should know all your options. It doesn't matter what you prefer or what the roofer might recommend or want you to go for. You must know every last option in every category so you can make an informed decision.
The estimated time that the whole project would take, if the roofer would clean up every day after getting the job done, the warranty on workmanship and materials, the revising of the estimate if one was provided earlier and what all you would get in writing are some of the other important aspects of discussion during roof inspection in St. Michael MN.
Call Us For Roof Inspection St. Michael MN
Don't hesitate to call 763-271-8700 or visit https://www.perfectexteriorsmn.com for more information about roof inspection St. Michael MN.