Determine The Nature Of Repairs During Roof Inspection Minneapolis MN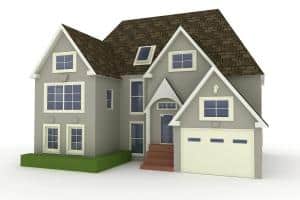 When you have a roofing problem, you need it to be fixed. The sooner you fix the problem, the better it is as it would cost you less and you would also incur less damage than what can be caused otherwise. From leaks to cracked seams, missing shingles to damaged insulation, there can be numerous problems in a roof and all would demand immediate attention. You may not have to hire emergency roof repair services unless there is something very pressing but you would still need to have some degree of urgency.
Rely on Roof inspection Minneapolis MN
Most property owners and roofing companies jump to conclusions right at the start. A property owner is likely to call up a roofer and speak about the problem to which the roofer would recommend a solution. It is true that a particular problem has a standard solution or more than one solution but it is not wise to have a generic approach to roof repairs or replacement. That is where you need to rely on roof inspection in Minneapolis MN.
It is only during the roof inspection at Minneapolis MN that you should determine the nature of repairs and your roofer should recommend the appropriate solutions. The problem with preempting the nature of repairs needed is that it is a little speculative. A particular problem can be attended to in many ways and a standard solution may be applicable or appropriate. However, there is always the chance of the problem being more complicated than what is presumed or believed. It is quite likely that there is more than one problem. The most obvious problem or what the problem appears to be with a roof may only be half of the whole story. In such situations, a standard solution will not be appropriate and the roofer would have no way of knowing the details or realities of a problem unless he conducts roof inspection in Minneapolis MN.
At times, repairs are not the best solution to roofing problems. If the materials have been damaged beyond salvaging then you would need to opt for roof replacement and repairs will be futile. To know this, a roofer would have to be physically at a property inspecting the roof. This is also why it is so important to have your roofer conduct an extensive roof inspection in Minneapolis.
The nature of repairs determined after roof inspection would be as perfect as they can get.
Call Us For Roof Inspection Minneapolis MN
Don't hesitate to call 763-271-8700 or visit https://www.perfectexteriorsmn.com for more information about roof inspection Minneapolis MN.