How Does Roof Inspection Maple Grove MN Influence The Eventual Costs?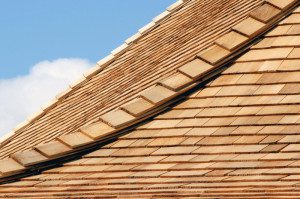 When a roofer conducts roof inspection in Maple Grove MN, it should be free and nonobligatory. In other words, you shouldn't pay anything and you shouldn't have to commit to hiring them before they conduct the roof inspection. A roofer that doesn't offer free roof inspection in Maple Grove MN should not be considered for hiring.
Free Roof Inspection Maple Grove MN
While roof inspection is itself a free service, it will have a considerable bearing on the eventual costs. Typically, property owners contact roofers and get a free quote. This free quote is almost always speculative. At best, the estimate would be an educated guess. Estimates or quotes fluctuate all the time because the specific needs of a roofing problem will be different. A standard approach to determining a quote will work only to an extent. The quote may be in the ballpark of the actual costs that would have to be borne by the property owner eventually.
In many cases, roofers revise their estimates or quotes as they begin to work on a roof and the costs may go up or down as the work progresses. Whether the costs would go northward or southward will depend on the conservativeness or exorbitance of the initial quote. Super economic quotes will always have the risk of skyrocketing. Super exorbitant quotes may tank a little. You shall fail to contain the costs because once the project is on in full swing, then you have little to influence anything.
However, you can use roof inspection in Maple Grove MN to influence the eventual costs. Estimates skyrocket or tank because of the specific challenges or the lack of it in a particular roofing project. Say a roofer offers you an estimate that pegs the total cost at 'x'. Now, the roofer may not account for all the cleaning up and prepping that the roof may need. The estimate will account for the normal prepping that is usually needed but your roof may be in a condition that would require a day's work for the roofer to just clean everything up and to get down to the actual repair or installation work that they have been hired to do. In such a scenario, the roofer will charge you more. But, if you have a free roof inspection in Maple Grove MN, then the roofer gets to know of that additional work right at the start and they can account for it in their revised estimate. If you are happy with the revised estimate, then you can hire them or you can get another roofer to conduct roof inspection at your Maple Grove MN property.
Call Us For Roof Inspection Maple Grove MN
Don't hesitate to call 763-271-8700 or visit https://www.perfectexteriorsmn.com for more information about roof inspection Maple Grove MN.