Company That Offers Free Roof Inspection Brooklyn Park MN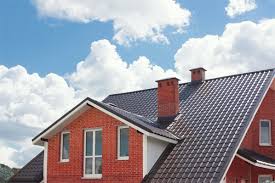 When was the last time you had hired a company for roof inspection Brooklyn Park MN? If you have been living in a new home, you may not have hired anyone for roof inspection even once. If you are living in an old home then perhaps you have had a reroofing done once and may not have had roof inspection for a while.
It is necessary for you to engage in roof inspection in Brooklyn Park MN. Whether your home is new or old, that is not very relevant, although older homes would make the necessity a compulsion. Periodic roof inspection is imperative and as a homeowner you must always be proactive than being reactive.
The Purpose of Roof Inspection Brooklyn Park MN
The primary purpose of roof inspection in Brooklyn Park MN is to ensure that your roof is healthy and that there are no dangers or threats. Roofs, like any other part of your home, will be vulnerable to damage and will wear out over time. It is not as fragile as glass windows or some other fixtures in your home. But a roof will rarely run thirty years without any problems. Roofing problems can lead to severe damage and that can cost you dearly. Water damage, leakages, poor insulation or a caved in roof can lead to enormous damages, both in kind and financially. You can protect yourself from such expenses with proactive roof inspection in Brooklyn Park MN.
All you have to do is hire a company that can spot the damages, check the health of the roof and ensure that it doesn't require any repairing or maintenance. You can even save some money if you opt for a roof replacement before it becomes imperative and some damages have already been incurred.
We specialize in roof inspection in Brooklyn Park MN. We take a very objective look at your roof, inspect the structure, check out all its facets and then come up with our analyses and recommendation. We offer the finest roof inspection services in Brooklyn Park MN. Call us today at 763-271-8700 for a non-obligatory quote and you can schedule a consultation wherein we can visit your property to understand its requirements and accordingly suggest the best solutions. If you wish, you can visit our office for an extensive discussion as well. Our consultations are free and our estimates are reasonable. At no point in time during our consultations would you have to be confined to our offer.
Call The Roof Inspection Brooklyn Park MN
To schedule an appointment for an estimate, call us today or visit our website Perfectexteriorsmn.com to know more about roof inspection Brooklyn Park MN.