Affordable Roof Contractor Shakopee MN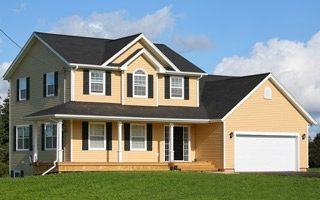 Do you have an asphalt shingle roof that is starting to naturally deteriorate with time? Has recent storm damage left your existing roofing system in shambles? No matter what type of roof issue you are dealing with, we have the ability to offer roofing services that are designed to be the simple solution to all of your needs. We are a roof contractor in the Shakopee, MN region that specializes in roofing services for both commercial and residential properties. This means that we can handle roofing projects of all sizes. From large to small, there is no roofing issue that we do not have experience with. We can fix any type of repair or handle new roof installation for large commercial properties. Our goal is to get your roofing project done in the shortest amount of time possible.
Free Inspection From Roof Contractor Shakopee MN
When you are dealing with a roofing problem of any size, the first thing that you require is a full roof inspection. Many customers want to compare prices before they choose a roof contractor in Shakopee. We offer free inspections that allow you to get access to a free quote. This means that we will evaluate your roof in full and then give you a quote based on the repairs or installation services that are required. You can rest assured that we will give you an accurate quote and always offer repair services if they are an option. You need a roof contractor that is trustworthy and we are what you have been searching for. We have a reputation in the region for offering roofing services that you can always count on. We take our place in the community really seriously and look to further our impeccable reputation with each roofing project that we take on.
What Are You Waiting for?
If you have a roof issue, it is time that you act fast. The truth is that all roof problems will only worsen with time. This means that you can't afford to have your roof evaluated. You need to call us right away. We offer responsive services that are designed to be the quickest solution. We will arrive right away and begin evaluating the current condition of your roof. You can call us at any time of day or night if you are in need of our emergency roof repair services that are designed to be accessible when you need us most.
Call For A Roof Contractor Shakopee MN
Contact us today to request a free estimate or to ask us any questions you may have. You may call us at (763)-271-8700, or visit Perfectexteriorsmn.com for more information about roof contractor Shakopee MN.