Skilled Roof Contractor Savage MN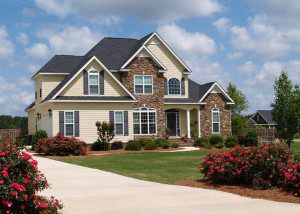 When it comes to the integrity of your roof, you can't take chances. This means that you need to have all issues regarding your roof addressed right away. Failing to have your roof inspected, repaired or replaced in a timely manner will lead to your roofing problems only worsening. Roofing problems only worsen with time no matter how large or small they be. From warped asphalt shingles to a small leak in your roof, these problems can become very serious in a very short period of time. If you are looking to minimize the total amount of repairs that are required or lessen the amount of damage that occurs to your property, it is important that you call a skilled and professional roof contractor in Savage, MN right away. Calling an experienced professional at the first sign of wear and tear is always the best choice that you can make.
Roofing Services
One of the biggest reasons why we are the most sought after roof contractor in Savage, MN is due to the wide array of roofing services that we provide. We have the ability and skill set to handle every type of roofing project imaginable. This means that we can not only handle repair and re-roofing projects, but also roof maintenance, roof emergency, roof coatings and waterproofing. We have access to the right tools, equipment and techniques that will get the job done the right way the very first time. We are a roof contractor in Savage, MN that will not delay your roofing project. This means that we will always stay on schedule and get your roof repaired or replaced within the time frame originally specified.
Trusted Professional Roof Contractor Savage MN
We are very active in the community and take a lot of pride in the services that we make available to the public. We understand that your roof is an important component of your commercial or residential property. We make an effort to offer affordable prices that are designed to make our roofing services more accessible to the residents of Savage, MN. We are a roof contractor in Savage, MN that has a great reputation, but this is something that we have worked really hard to earn. We take a lot of pride in the services that we offer and make every roofing project that we take on the priority. If you are looking for a highly skilled and trusted professional in the roofing industry, we are the best option to choose.
Contact The Roof Contractor Savage MN
For free inspection, contact us today at (763)-271-8700 or visit our website Perfectexteriorsmn.com to know more about roof contractor Savage MN.