Professional Roof Company Big Lake MN
There are many different reasons why you may be in need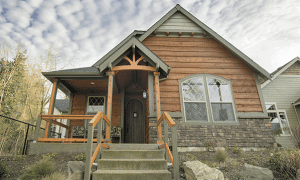 of a roof company in Big Lake, MN. For example, you might be starting construction on your dream home or simply need
fast and reliable roof repair services. No matter what you are looking for, we are the roofing company capable of providing high quality services that you can depend on. Our roofing services are designed to cover all of your wide ranging needs and are priced to fit your budget.
Roof Company Big Lake MN and Roof Installation
If you are in need of a complete new roof, we are the roof company in Big Lake, MN that has you covered. We understand that you need access to new roof installation services that are not only fast, but also done with quality in mind. We offer a variety of roof options that you can choose from depending on your distinct needs. We can help you get a new roof installed in the shortest amount of time possible without any headaches.
Roof Maintenance
Not only are we a roof company in Big Lake, MN that provides new roof installation, but we also offer roof maintenance services. This means that if you are experiencing a few minor issues with your roof, it is possible for it to be repaired instead of needing a complete and total installation. Our roof maintenance services are specifically designed to keep your roof up-to-date and ensure that no minor issues become roof hazards that can't be fixed. With roof maintenance services you have the ability to extend the life of your roof substantially.
24-Hour Emergency Repair
We understand that some roofing emergencies are completely out of your control. For this reason we offer 24-hour emergency roofing repair services that are designed to be convenient and accessible. No matter what time of day or night a storm blows through, you can have fast access to the emergency roof repair services that you need most. We will respond quickly and will work fast to make sure that your home is not damaged due to your roof issues. Trying to minimize the amount of damage that you have to deal with is our main priority. We will address any roof issues that you are experiencing quickly and in the most effective manner possible.
Our only goal is to get your roof back to new for a price that you can afford.
Call Us For Roof Company Big Lake MN
For free inspection, call 763-271-8700 or visit Perfectexteriorsmn.com for more information about roof company Big Lake MN.