Roof Company Albertville MN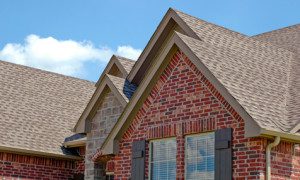 You probably don't give a lot of thought to your roof until you start to notice damage or leak issues. Once you are in need of roof installation or repair services you must act quickly. Failure to address any minor or major roofing issues in a timely manner can lead to extensive damage for not only your roof, but also the interior of your home. We are a roof company Albertville MN that offers a wide variety of roofing services designed to meet all of your needs. If your roof is damaged in a few small areas or if you are in need of new roof installation we are here to address any roofing needs that you may have. Our timely services and knowledgeable staff will make your experience with our company enjoyable and hassle free.
Advice That You Can Rely On
As a roof company in Albertville, MN with an impeccable reputation, we only offer trusted advice to homeowners in need or roofing services. We understand that you are depending on us to be straightforward and offer advice that is accurate and helpful. Our knowledgeable roofing experts will help you understand the issues with your roof and will give you the most effective advice possible. We never take advantage of you and will always offer roof repair services if they are necessary. New roof installation is always a last resort and is only suggested if your roof has undergone extensive damage that can't be repaired. Being the trusted roofing company that you can count on is something that we take a lot of pride in.
Wide Variety of Roof Services
We understand that not every roofing job is exactly the same. Our experience in the industry is what sets us apart and allows us to approach each and every roofing job with confidence and expertise. There is no repair of installation project that we have not seen before. Our wide variety of roofing services are specifically designed to cover all of your many needs. We are the only roof company in Albertville, MN that you will need to get your roof back to functioning like new.
Emergency Services
An added bonus to choosing our roofing services is access to roofing professionals 24/7. Our emergency services are designed to be sued day or night and come in handy when unexpected storms blow through and cause damage to your roof.
To schedule an appointment for an estimate, call us today at 763-271-8700. You can also visit our website Perfectexteriorsmn.com to know more about roof company Albertville MN.
Roofing Services Provided in Cities Near Albertville Minnesota