Consult A Residential Roofing Company Shakopee MN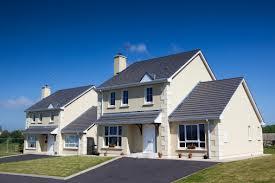 Every homeowner has certain preferences. Whether it is the furniture in the living room or the paint on the walls, the kitchen cabinetry or the plumbing fixtures, a homeowner will naturally like certain options and would discard several. The same is also the case when it comes to a roof. If you are buying a home that is fully constructed then you may not need to invest in a new roof but if you are developing your own home or can take a call on the type of roof you can have, then you must always consult a residential roofing company in Shakopee MN before making any decision.
As a homeowner, you may like asphalt because it has been around for a long time and it is also an affordable choice. You may have heard about metal roofs and may want to explore the option. You may be inflexible with your choice of cedar shakes. You may also opt for rubber roofs and may not even consider other options. Some homeowners are very flexible but some are not. What kind of roof you would have atop your property is entirely your call but you must weigh the pros and cons of each option so you can rest assured that your investment makes sense and is rewarding over a long time.
Consult A Residential Roofing Company Shakopee MN Before Choosing The Roofing Material
When you consult a residential roofing company in Shakopee MN, you would get to know the differences of various roofing materials. It is obvious that the cheaper options will be inferior to the dearer materials. But in addition to the price, there are many consequential aspects which you have to take into consideration. Why should you spend two thousand bucks less now only to pay in excess of that amount in the next ten years on repairs, maintenance and replacement? But for some homeowners, saving that money right now is of more significance than the recurring expenses over five or ten years. Again, there are many homeowners who would rather invest a little more now and get rid of all potential anxieties, headaches and obvious expenses in the near future.
Your residential roofing company in Shakopee MN would be able to educate you on the various pros and cons of each material. You may know a fair bit already. Get some more information and then make an astute decision.
Call The Professional Residential Roofing Company Shakopee MN
For free inspection, call (763)-271-8700 or visit Perfect Exteriors for more information about residential roofing company Shakopee MN.