Services of a Residential Roofing Company Plymouth MN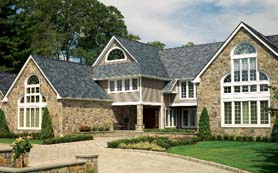 The roof is one of the most important structures in a house. That much is well known and every homeowner realizes it. Homeowners also know that the roof is exposed to some of the most relentless and threatening impacts, both manmade and natural, which can easily jeopardize the structure of the roof, the foundation and aesthetics and can certainly cause several minor problems. Repairs and replacements are unavoidable in some circumstances but every homeowner must take proactive steps to avert those untoward and undesirable possibilities as much as possible.
Talk To Your Residential Roofing Company Plymouth MN About Insulation & Weather Coatings
A roof's endurance level depends on the material, the kind of installation it has, the prepping or the foundational structure, the expertise of the roofer and certainly the weather coatings or shields that have been installed. While you will talk about the cost of a new roof or any roofing solution and the pros and cons of every option you have, you must also talk about weather coatings and insulation with your residential roofing company in Plymouth MN.
Let us state one thing first: your residential roofing company in Plymouth MN should be the one responsible for weather coatings and ideally, they should be the ones working on your insulation.
Some roofing materials come with preinstalled weather shields or coatings. You may not have to invest in additional coatings but when the set pieces are assembled or installed together, they may need an additional coating for the overall roof. Every piece being coated or shielded from weather extremes doesn't always ensure overall protection. There will be seams, peaks, valleys, edges and flashing so these have to be protected as well. The preinstalled coatings on the materials would certainly not help the flashing or edges to have high levels of endurance.
Insulation is typically all across the house, from the roof to the main door, from the windows to the crawlspace. Insulation in the roof is the most important of all because it is that structure which remains exposed to consistent sunlight and is also exposed the most to fluctuation of temperatures. A residential roofing company in Plymouth MN must double up as your insulation company as they would then work on the roof and the insulation with a combined or holistic approach. Having different companies attending to the two will create some troubles and you may not get the best solution. And, you would certainly not get the cheaper solution.
Call The Professional Residential Roofing Company Plymouth MN
For free inspection, call (763)-271-8700 or visit Perfect Exteriors for more information about residential roofing company Plymouth MN.