Roof Replacement Vs Reroofing: Talk to your Reroof Company Buffalo MN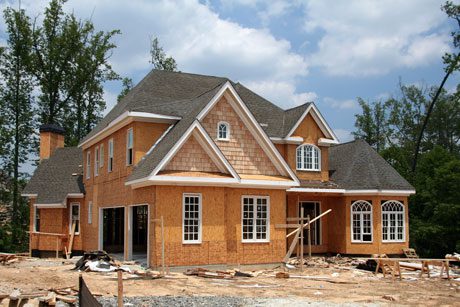 If your roof is damaged or you are not getting the best insulation, then it is time to call in the roofers or the roof repairers to take a look at the problem and to possibly fix it. There are certain problems in roofs that are beyond normal repairs. By normal repairs, one implies fixes or patchwork that would address the problem and ensure that the roof functions as it should. Certain problems are beyond such patchwork and may demand reroofing or roof replacement.
It is necessary that all property owners understand the difference between reroofing and roof replacement. In both or either cases, you will have to hire a reroof company in Buffalo MN. But knowing the difference will help you to make a more informed decision.
Reroofing is fixing the problems in a roof from the structural perspective. It is not patchwork. It involves replacing roofing materials and doing everything that is necessary to ensure structural integrity and proper functioning of the roof, including insulation and weather shielding. But reroofing is not necessarily pertained to the entire roof. It may be limited to just a square feet of your roof or may be half of your entire roof. It may not involve laying the roofing materials across your entire roof or installing a new roof.
Roof replacement is reroofing in a sense but it involves the entire roof or a significant majority part of the roof. Roof replacement is desirable when your roof is substantially damaged or beyond the scope of partial reroofing or roof repairs. A reroof company in Buffalo MN will be capable of reroofing and roof replacement. They would also specialize in repairs and new installations. But you shouldn't opt for a solution that you don't need.
When you can do with reroofing, then there is no reason to invest more in roof replacement. Then again, if roof replacement is what you need, then there is no rationale behind investing in reroofing as that would not solve your problem or serve the necessary purpose. You need to talk to your reroof company in Buffalo MN, get their views after they have assessed the condition of your roof and then you should decide which would be the best solution for your roof and for your home. Don't decide in favor or against of either without considering the need of the scenario and relevance of the solution.
Contact The Reroof Company Buffalo MN
For free inspection, contact us today at (763)-271-8700 or visit our website Perfectexteriorsmn.com to know more about reroof company Buffalo MN.