Hire The Right Reroof Company Brooklyn Park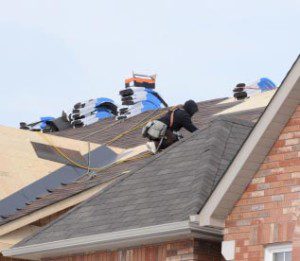 When you need to reroof, do you simply call up a few prospective companies and ask for their estimates? Most homeowners have a very standard approach to hire a reroof company Brooklyn Park. Some homeowners will hire the same company that had done the first roof while some will be disappointed with that experience and hence will look for a new company.
Whether you are hiring the same reroof company in Brooklyn Park or you are open to hire a new company, you must always have the company visit your property before asking for a quote. Do not indulge in the same practice of searching for a few companies online, asking for some random references and getting their estimates based on a telephonic conversation. Such an approach defeats the larger purpose of having a new roof or some reroofing solution which will be of the best quality.
The Good Reroof Company Brooklyn Park
A good reroof company in Brooklyn Park will always offer to visit your property. Unless a reroofing expert knows what your present condition of the roof is, what the problems are, why you want to reroof and what your expectations actually are, there is no way any expert can offer you the best solution. It is very easy to offer a ballpark figure in an estimate or to take a standard approach of proposing the least amount and then surging it northwards as the discussions progress. Would you want a random quote or a definitive quote based on the solution you want?
We are a specialized reroof company in Brooklyn Park. We don't take random approaches to determine the cost. We don't offer you ballpark figures. We take a very objective look at your roof, inspect the structure, check out its faults and then come up with the best solution which will suit your budget and will meet your aesthetic preferences. We offer the finest reroof solutions in Brooklyn Park MN. Call us today at 763-271-8700 for a non-obligatory quote but you should schedule a consultation wherein we can visit your property to understand its requirements and accordingly suggest the best solutions. If you wish, you can visit our office for an extensive discussion as well. Our consultations are free and our estimates are reasonable. At no point in time during our consultations would you have to be confined to our offer.
Contact The Expert Reroof Company Brooklyn Park
To schedule a free inspection, call our number or visit Perfectexteriorsmn.com for more info about reroof company Brooklyn Park.