The Right New Window Company Big Lake MN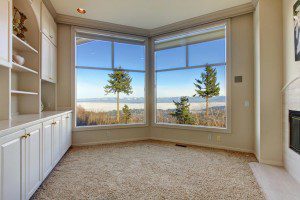 Are you tired of dealing with high heating and cooling bills each and every month? There is a way to heat and cool your home more efficiently that is not only affordable, but also adds value to your home. The right new window company Big Lake MN can help you outfit your home with new windows that add style and also help to keep air from escaping. Old windows will wear over time and not only look worn down, but also fail to keep hot or cool air trapped inside your home. This means that you need to update your home with new windows designed to make your home more energy efficient. You shouldn't see a new window purchase as a splurge, but as an investment in your home that will eventually pay off. Now is the time to make the style and function of your home the priority by getting new windows installed.
Many Types to Choose From
We are a new window company in Big Lake, MN that wants to give you access to a variety of options. We understand that you are looking to customize your home in every way possible and the windows that you choose make a big difference in the overall style. We offer a wide selection of new windows that are available for purchase. Now creating your ideal style is simpler than you ever thought possible. Even though having some variety to choose from is what you want, you might need some advice along the way. We have expert-level knowledge that can help you make the right new window selection for your home. We understand that meeting your style and budget needs is the goal. Having a home that looks like new is possible only if you have newly installed windows to complete the look. What are you waiting for?
Experience that is Reliable
Choosing the right new window company in Big Lake, MN is never easy, but we are here to make the decision much more manageable. We have experience and a reputation that makes us one of the leaders in the industry for good reason. You can count on us to offer high quality installation services and windows that come with high standard warrantees. Getting everything that you are looking for in a new window company is now possible with a little help from us.
Contact The New Window Company Big Lake MN
Contact us today for your free, no obligation estimate at 763-271-8700. You can also visit our website Perfectexteriorsmn.com to know more about new window company Big Lake MN.