The Top Insulation Contractor Maple Grove MN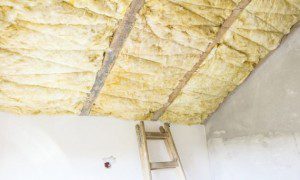 Are you seeking the region's top insulation contractor Maple Grove MN? Homeowners, developers and property owners call upon the experts at Perfect Exteriors of Minnesota. We work with lots of different insulation styles and materials, so we'll help improve your energy efficiency with ease!
A home or commercial structure that's lacking sufficient insulation will see lots of adverse effects, including the following:
Higher heating and cooling costs — When your home isn't properly insulated, heat escapes during the winter, thereby elevating the demand on your heating system. In the hot summer months, the home will be hotter than it would be with more efficient insulation, so your cooling system is forced to work overtime.
More noise — Insulation doesn't just help keep your home warmer in the winter and cooler in the summer. Insulation also insulates your home's interior from the sounds of the outdoors and vice versa.
Frozen pipes — Without proper insulation in the walls and other areas of the home or structure, your pipes may be exposed to extremely cold temperatures and not even pipe insulators will be sufficient to keep your water flowing! So don't let the cold weather put the freeze on your home's water supply — or worse, find yourself dealing with burst pipes due to the cold!
Licensed Insulation Contractor Maple Grove MN
Perfect Exteriors of Minnesota is fully insured and licensed, so you can be confident knowing you're working with the best of the best! In fact, we guarantee our work on every project so our clients can enjoy total peace of mind.
If you need help with insulation installation, contact the region's best insulation contractor! Maple Grove, MN can trust the professional installers at Perfect Exteriors of Minnesota.
Contact The Insulation Contractor Maple Grove MN
We invite you to call us to request a free, no obligation price quote. Just call 763-271-8700 or stop by our website at www.PerfectExteriorsMN.com to know more about insulation contractor Maple Grove MN.