Finding An Insulation Contractor Maple Grove MN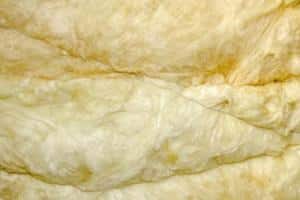 Finding an insulation contractor in Maple Grove MN or getting a quote that you think is reasonable doesn't mark the end of the process. You have to ensure that the insulation contractor delivers on the promises made. Even after you hire an insulation contractor, you have to be on your toes to get the best returns on your investment.
How Should You Deal With An Insulation Contractor Maple Grove MN
Here are a few tips to help you effectively deal with an insulation contractor in Maple Grove MN.
Never agree to hire any contractor before you have a written agreement. It is mandated by law that an insulation contractor gives you a receipt. But even before you get to the stage of the receipt, you should have an agreement in place. The contract should be in writing and it must mention every detail of the entire project. The contract should include the details of the insulation material that's to be used, the quantity of the insulation material, the coverage area that is being insulated along with appropriate description of what the areas are, the thickness, weight and R-value of the insulation material and every other material or labor provisions that matter in the project. The agreement or contract should also have the terms of service mentioned in great detail. The contract should be dated and it must be signed by you and the authorized signatory of the insulation company. Only after you have this in place should you go ahead and make payments or actually hire an insulation contractor in Maple Grove MN.
You have to supervise the work that your contractor does. You should watch how much time they spend, if they are being observant of their work and if they are going about their work with diligence and dedication. You should oversee how much of the insulation materials are being used. If there's any leftover then you should not be charged for that and if there is no need for any more of the material then you should not allow them to procure that either.
Finally, you must inspect the work done by an insulation contractor in Maple Grove MN. Don't allow the contractor or anyone else to cover up the insulation. Inspect at the time of insulation installation and immediately after. Question the contractor if anything seems wrong or out of place. Don't pay the invoice until you are done with the inspection.
Call Us For Insulation Contractor Maple Grove MN
For free inspection, call 763-271-8700 or visit Perfectexteriorsmn.com for more information about insulation contractor Maple Grove MN.