Qualified Insulation Contractor Brooklyn Park MN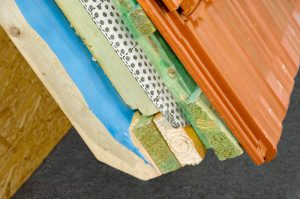 Are you having a difficult time heating and cooling your home? If the increasing energy costs have got you down it is time to do something about your drafty home. It might not be the fault of your HVAC system that your home is so expensive to heat or cool. You might have an insulation problem that requires attention right away. If this is the case, you need access to a qualified insulation contractor in Brooklyn Park, MN that can resolve any insulation issues you may be dealing with.
Temperatures Making it Difficult to Keep Your Home Comfortable?
The drastic temperatures are something that you have to get used to when living in Minnesota, but that doesn't mean its easy to keep your home cool in the summer or warm in the winter. The insulation in your home is designed to resist the flow of heat. This means that warm air is kept in during the winter and hot air is kept out during the summer. Keeping your home comfortable even when temperatures don't cooperate is made possible with the services provided by a skilled insulation contractor in Brooklyn Park, MN.
Evaluate Your Home
The first part of the services provided by an insulation contractor in Brooklyn Park, MN is to evaluate your entire space for any insulation problems. The right contractor knows the best techniques for inspecting your home and taking a close look at the insulation. This involves your roof, windows and other aspects of your home. A qualified insulation expert has to know exactly what to look for and can give you a quote for all insulation services and repairs. This means that you need an insulation contractor with experience in evaluating insulation problems and giving you an accurate diagnosis of potential costs. Choosing an experienced insulation contractor is a wise investment in your home.
Insulation Contractor Brooklyn Park MN and High Quality Standards
When looking for the right insulation contractor in Brooklyn Park, MN, you need an expert that puts a premium on quality. This includes the products that are used and the type of services that are provided. The insulation of your home is something that you need to take seriously and you need to be careful when looking for a contractor. Experience and reputation should influence your decision. Once you have found the most qualified insulation contractor you can be on your way to energy savings and a more comfortable home.
Call Us For Insulation Contractor Brooklyn Park MN
For free inspection, call 763-271-8700 or visit Perfectexteriorsmn.com for more information about insulation contractor Brooklyn Park MN.